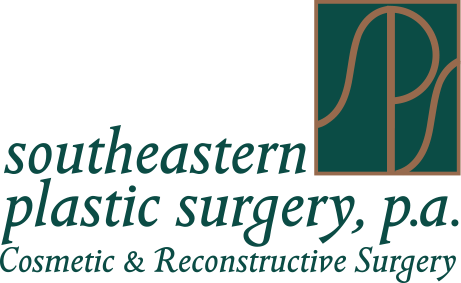 Southeastern Plastic Surgery, P.A.
2030 Fleischmann Road
Tallahassee, FL 32308
Phone: (850) 219-2000
Plastic Surgery Clinic Hours:
Monday thru Thursday: 8:30 a.m.–5 p.m.
Friday: 8 a.m.–1 p.m.
Medical Spa Hours:
Monday thru Friday: 9 a.m.–5 p.m.
Outpatient Surgery Center Hours:
Monday thru Thursday: 6:30 a.m.–5 p.m.
Phone Hours:
Monday thru Thursday: 8:30 a.m.–4:30 p.m.
Friday: 8:30 a.m.–12:30 p.m.
Dermaplaning
Dermaplaning, or epidermal leveling, is an ideal method of skin exfoliation for men and women in the Tallahassee, FL area. This medical spa treatment removes the outermost layer of dead skin cells and fine hairs, leaving the skin incredibly soft, smooth, and glowing. This is a noninvasive alternative to chemical peels that works to exfoliate skin and expose fresh, smooth skin.
Dermaplaning is performed by our licensed aestheticians at The SPA at Southeastern Plastic Surgery, P.A.
What Is Dermaplaning?
Dermaplaning is a noninvasive treatment that involves using a sterile, disposable blade to remove the uppermost layer of skin and fine hairs from the face. It acts as an exfoliating treatment to remove dead skin cells and reveal fresh, glowing skin.
It stimulates the collagen layer of the skin where new skin cells are produced, encouraging new skin growth to produce healthy, brighter skin and reduce the appearance of fine lines and wrinkles.
This skin treatment is safe for all skin types and is safe for pregnant women. It is a painless, noninvasive alternative to a chemical peel. Dermaplaning can be combined with microdermabrasion or a mild chemical peel to enhance the treatment's skin-brightening results.
Our aestheticians use a brand-new single-use sterile, disposable blade for every client to ensure our clients' safety.
What Does Dermaplaning Do?
Dermaplaning is used on the face to remove the top layer of skin and achieve instant results. This treatment can be performed every 4 to 6 weeks for best results.
Dermaplaning produces instant results:
Softens the appearance of fine lines and wrinkles
Stimulates collagen to help improve skin's appearance
Leaves your skin looking healthy, radiant, and glowing
Benefits of dermaplaning:
Makeup goes on more smoothly
Allows skincare products to penetrate to a deeper level for even greater benefits
Skin feels more subtle, taut & lighter
After Your Dermaplaning Treatment
Sun exposure is the #1 cause of premature aging of the skin, so it is important to protect your skin from the sun. We recommend protecting your skin against the damaging effects of the sun by applying a layer of sunblock and avoiding excess sun exposure.
To schedule your dermaplaning appointment, please call The SPA at Southeastern Plastic Surgery, P.A. at (850) 219-2000 or book your appointment online today.
Back to Top