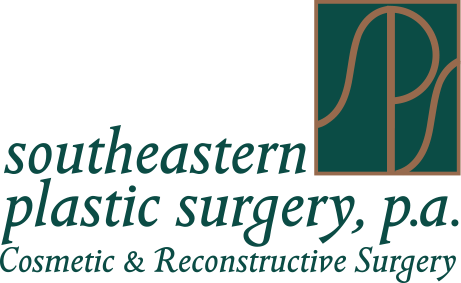 Southeastern Plastic Surgery, P.A.
2030 Fleischmann Road
Tallahassee, FL 32308
Phone: (850) 219-2000
Plastic Surgery Clinic Hours:
Monday thru Thursday: 8:30 a.m.–5 p.m.
Friday: 8 a.m.–1 p.m.
Medical Spa Hours:
Monday thru Friday: 9 a.m.–5 p.m.
Outpatient Surgery Center Hours:
Monday thru Thursday: 6:30 a.m.–5 p.m.
Phone Hours:
Monday thru Thursday: 8:30 a.m.–4:30 p.m.
Friday: 8:30 a.m.–12:30 p.m.
Latisse®
Southeastern Plastic Surgery, P.A. is pleased to introduce Latisse® (bimatoprost ophthalmic solution) 0.03%, the first and only prescription treatment approved by the FDA for inadequate or insufficient eyelash growth.
How Does Latisse Work?
You apply the Latisse solution nightly to the base of your upper eyelashes. Most people begin to notice growth in as few as 8 weeks, with full results seen around 16 weeks after first use. Your natural lashes grow longer, darker and fuller–no more painstakingly gluing false lashes on only to have to rip them off hours later.
Why Use Latisse?
Many women have brittle, short or thin lashes. While some women are born with this condition, it can also be caused by stress, hormonal changes, or the overuse of mascara.
Using LATISSE® daily allows your lashes to grow without shedding or breaking as they normally would. Therefore, lashes will continue to grow longer until they have reached the desired length and thickness of your choosing.
What Is Latisse?
While LATISSE® is a new treatment in eyelash growth, it was developed through years of research by the pharmaceutical company Allergan, the makers of BOTOX® Cosmetic and JUVÉDERM®.
Latisse was originally created to treat elevated intraocular pressure and used as a medicated eye drop. When patients began seeing their eyelashes grow longer and darker, this unintended side-effect of the medicine began its journey through clinical trials to become the first FDA-approved prescription treatment to enhance inadequate eyelash growth with noticeable results in most patients in only 8 weeks.
Because this is a prescription product, a consultation is needed. Please call Southeastern Plastic Surgery, P.A., located in Tallahassee, FL at (850) 219-2000, contact our cosmetic coordinator, or book your appointment online today.
Back to Top