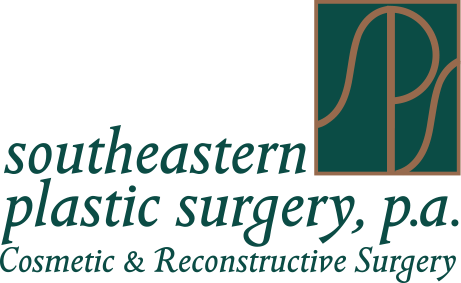 Southeastern Plastic Surgery, P.A.
2030 Fleischmann Road
Tallahassee, FL 32308
Phone: (850) 219-2000
Plastic Surgery Clinic Hours:
Monday thru Thursday: 8:30 a.m.–5 p.m.
Friday: 8 a.m.–1 p.m.
Medical Spa Hours:
Tuesday thru Thursday: 9 a.m.–5 p.m.
Outpatient Surgery Center Hours:
Monday thru Thursday: 6:30 a.m.–5 p.m.
Phone Hours:
Monday thru Thursday: 8:30 a.m.–4:30 p.m.
Friday: 8:30 a.m.–12:30 p.m.
The SPA
The SPA at Southeastern Plastic Surgery, P.A. provides results-driven medical spa services for patients from throughout Tallahassee, FL, Lake City, and Destin, FL, as well as Dothan, AL, and Valdosta, GA. Under the direction of our team of board-certified plastic surgeons, our highly trained and skilled practitioners use the latest technology and a full assortment of physician-preferred products to help men and women achieve a healthy, confident glow.
Our Team
The physicians of Southeastern Plastic Surgery, P.A. opened the SPA so that patients could receive medical-grade services in a calming, tranquil atmosphere. The SPA is staffed by licensed practitioners who expertly combine spa luxury with advanced equipment, products, and technology. Whether you're visiting us for a facial, a laser procedure, or an injectable treatment, you can rest assured your service is being performed by a qualified and experienced provider.

An Award-Winning Spa
The SPA was named one of 3 finalists for Top Medical Spas by the Readers' Choice Awards from the Tallahassee Democrat!
We are so grateful to everyone who voted for us. We appreciate your support!
Our Services
Services are available to both men and women. We recommend visiting one of our practitioners prior to any surgical procedure, as an effective home care routine will reduce recovery time and can enhance results.
Skincare Consultation
To map out your skincare needs and plan for your SPA treatments, we recommend an in-depth skincare consultation. This is the first step toward achieving your healthiest, more beautiful complexion. Consultations are $35. Request your consultation online or call (850) 219-2000 to schedule today.
Tips to Effectively Wash Your Face
To help make your SPA treatments as effective as possible, we recommend carefully washing your face using the following method:
Injectables
These minimally invasive treatments require little no downtime and deliver major results, from anti-aging to facial contouring.
JUVÉDERM® VOLUX™ XC – the 1st and only hyaluronic acid filler to receive FDA approval for improving jawline definition | $850/ syringe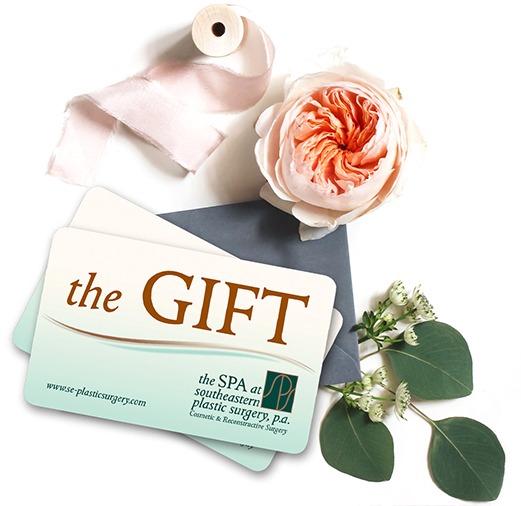 Southeastern Plastic Surgery
Gift Cards
Treat friends, family (or yourself!) to luxurious gifts and services with the Southeastern Plastic Surgery Gift Card
Purchase Now
Lasers & Light
Reveal your best skin with the help of high-tech laser treatments for the face and body.
Tattoo Removal
Remove unwanted tattoos so you'll no longer have to cover them up with makeup or clothing.
Peels, Facials & Products
From skin rejuvenation to eyelash enhancement, these various treatments will bring out your most beautiful you.
Learn more about microdermabrasion:
Learn more about dermaplaning:
Excess Sweating
Don't sweat it. Feel dry, fresh, and free with this minimally invasive solution.
Skincare Products
The SPA at Southeastern Plastic Surgery, P.A. works exclusively with skincare lines that are available through physicians only. These systems contain medical grade ingredients that work at a cellular level to improve the skin. Stop by our office or call (850) 219-2000 to purchase products from Cosmedix/Rx, iS Clinical, Obagi, Glowbiotics and SkinMedica.
Special Event Skin Care
Get recommendations for luxurious products, treatments, and gifts. Learn more.
To learn more about medical spa treatments at our Tallahassee, FL practice, please request a consultation online or call (850) 219-2000. Men and women visit The SPA from Tallahassee, FL, Destin, and Lake City, FL; Dothan, AL; and Valdosta, GA.
Back to Top