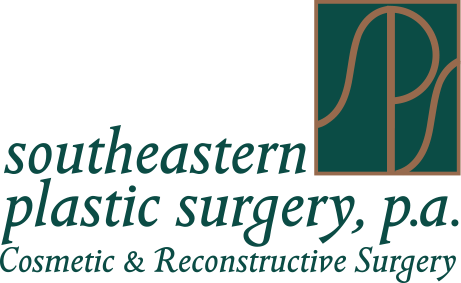 Southeastern Plastic Surgery, P.A.
2030 Fleischmann Road
Tallahassee, FL 32308
Phone: (850) 219-2000
Plastic Surgery Clinic Hours:
Monday thru Thursday: 8:30 a.m.–5 p.m.
Friday: 8 a.m.–1 p.m.
Medical Spa Hours:
Tuesday thru Thursday: 9 a.m.–5 p.m.
Outpatient Surgery Center Hours:
Monday thru Thursday: 6:30 a.m.–5 p.m.
Phone Hours:
Monday thru Thursday: 8:30 a.m.–4:30 p.m.
Friday: 8:30 a.m.–12:30 p.m.
Out of Town Plastic Surgery Patients Tallahassee
A growing number of our patients travel from outside of the North Florida/ South Georgia area. Our patients come from across the country and as far away as Japan, Dubai and Canada. For patients who are traveling outside South Georgia and the Big Bend area and are therefore unable to have an in-office consultation prior to surgery, we are happy to help you coordinate all aspects of your surgical experience.
For your convenience, we have set up a virtual consultation option. This process begins by completing the virtual consultation form, filling out our new patient forms, and uploading photos of the area(s) of concern. Please note that all of your information is sent through a secure server and will be kept confidential. After we receive your information, our cosmetic patient coordinator will contact you to set up a time for a phone consultation with one of our Board Certified Plastic Surgeons. The phone consultation usually lasts 30 to 45 minutes and is designed to work around your schedule. After your phone consultation, you can set up your surgery at your convenience. We will also set you up for a pre-operative appointment 1-2 days prior to your surgery.
We want to make your experience with Southeastern Plastic Surgery, P.A. as hassle-free as possible. Please let us know what we can do to assist you with any of your surgical needs. For further information contact our Cosmetic Patient Coordinator, Rebekah Mayfield, at (850) 219-2000 or email her directly at [email protected].
AIRPORT:
Tallahassee, FL Regional Airport
3300 Capital Circle SW, Ste #1
Tallahassee, FL 32310
850-891-7802
ACCOMMODATIONS:
Hilton Garden Inn
Courtyard by Marriott Tallahassee, FL Capital
ATTRACTIONS:
Museum of Florida History
Challenger Learning Center
Mission San Luis
Florida Governor's Mansion
SHOPPING:
Govenor's Square
Market Square Shopping Center
RESTAURANTS:
Ted's Montana Grill
Tan's Asian Cafe
Japanica
Carrabba's Italian Grill
Ricardo's
Back to Top