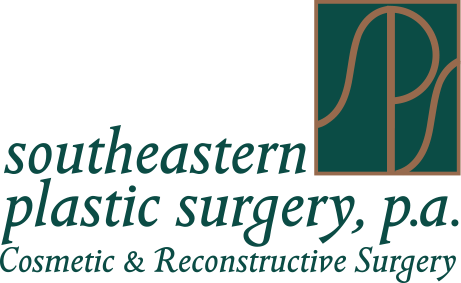 Southeastern Plastic Surgery, P.A.
2030 Fleischmann Road
Tallahassee, FL 32308
Phone: (850) 219-2000
Plastic Surgery Clinic Hours:
Monday thru Thursday: 8:30 a.m.–5 p.m.
Friday: 8 a.m.–1 p.m.
Medical Spa Hours:
Monday thru Friday: 9 a.m.–5 p.m.
Outpatient Surgery Center Hours:
Monday thru Thursday: 6:30 a.m.–5 p.m.
Phone Hours:
Monday thru Thursday: 8:30 a.m.–4:30 p.m.
Friday: 8:30 a.m.–12:30 p.m.
Meet Our Physicians
Throughout your plastic and reconstructive surgery experience, one of the most important decisions you'll make is your selection of a plastic surgeon. Our Tallahassee, FL plastic surgery practice features a team of 3 exceptionally qualified and experienced plastic surgeons. They have made Southeastern Plastic Surgery, P.A. a trusted name across the region with their patients from Destin, FL; Dothan, AL; Valdosta and Thomasville, GA; and surrounding areas.
Dr. Chris DeRosier, Dr. Ben J. Kirbo, and Dr. Laurence Z. Rosenberg are all board certified and highly trained in advanced surgical techniques. Their complementary areas of expertise make them a uniquely competent and trustworthy team.
In addition to technical skills and expertise, our surgeons offer an unparalleled level of commitment to their patients. From the first consultation to the final follow-up, their focus is on providing education and attentive, individualized care to every person they treat.
Dr. DeRosier specializes in reconstructive procedures, including Free TRAM flap reconstructions. He brings refined expertise in wound care and abdominal wall reconstruction to the practice.
Dr. Kirbo has extensive training in skin cancer repairs and is known throughout the region for his skill in revising undesirable plastic surgery results. He also performs cosmetic procedures for the face, breast, and body.
Dr. Rosenberg has a variety of interests in cosmetic and reconstructive surgery, including facial plastic surgery, body contouring for massive weight loss patients, hair restoration, and pilonidal cyst disease treatment.
To meet with a plastic surgeon at our Tallahassee, FL practice, request a consultation online or call (850) 219-2000. We serve men and women from across the Tallahassee, Destin and Lake City, FL, Dothan, AL, and Valdosta, GA, areas.
Back to Top