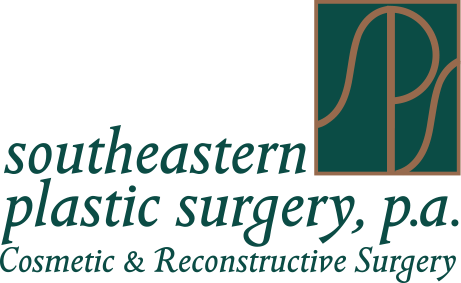 Southeastern Plastic Surgery, P.A.
2030 Fleischmann Road
Tallahassee, FL 32308
Phone: (850) 219-2000
Plastic Surgery Clinic Hours:
Monday thru Thursday: 8:30 a.m.–5 p.m.
Friday: 8 a.m.–1 p.m.
Medical Spa Hours:
Monday thru Friday: 9 a.m.–5 p.m.
Outpatient Surgery Center Hours:
Monday thru Thursday: 6:30 a.m.–5 p.m.
Phone Hours:
Monday thru Thursday: 8:30 a.m.–4:30 p.m.
Friday: 8:30 a.m.–12:30 p.m.
Facelift
A facelift (rhytidectomy) at our Tallahassee, FL, practice helps women and men restore a more youthful appearance by rejuvenating the lower face, including the cheeks and jawline. Our surgeons perform facelift procedures for people from areas including Destin and Lake City, FL; Dothan, AL; and Valdosta, GA.

What Is a Facelift?
A facelift is a facial plastic surgery procedure that addresses the following signs of aging:
Sagging in the midface
Loss of muscle tone that results in jowls
Loose skin and fatty deposits under the chin and along the jaw
Deep creases below the eyelids and around the nose or mouth 
Can Facelift Surgery Be Combined With Other Procedures?
To create an overall harmonious, youthful result, our surgeons often perform facelift surgery in combination with one or more of the following procedures:
How Much Does a Facelift Cost in Tallahassee?
The cost of cosmetic plastic surgery procedures such as a facelift varies based on multiple factors, including the complexity of the surgery and the anesthetic used. We will discuss the cost of your procedure in-depth at your consultation. We are happy to offer third-party financing options to make your facelift surgery more affordable.
Who Is a Candidate for a Facelift?
A good candidate for a facelift is a healthy, non-smoking individual who doesn't have any medical conditions that might impair healing.
Facelift vs. Brow Lift Surgery
Facelift and brow lift surgery are cosmetic facial rejuvenation surgeries that address different areas of the face.
Facelift surgery addresses aging of the lower 2/3 of the face, including sagging tissues of the cheeks and lax skin around the mouth and chin and along the jawline (jowls). 
Brow lift surgery, also called a forehead lift, raises the eyebrows to a more youthful position. It also helps to smooth out forehead wrinkles and frown lines.
These procedures can be combined for more dramatic facial rejuvenation by addressing both the upper and lower face.
Facelift vs. Neck Lift
These facial rejuvenation procedures address different concerns. Some patients need one or the other; many need a combination of the two procedures.
Facelift
A facelift rejuvenates the lower face by:
Tightening lax skin in the mid to lower face
Lifting the cheeks and jawline
Smoothing away wrinkles in the mid to lower face and folds around the mouth
Neck Lift
A neck lift rejuvenates the appearance of the neck by making the following improvements:
Tightening lax, crepey skin (turkey neck)
Repairing separated neck muscles
Removing excess fat on the neck and under the chin
Combination Facelift & Neck Lift
Because facial aging typically does not end at the jawline, our surgeons often combine facelift and neck lift procedures to rejuvenate the lower face and neck.
What's a Liquid Facelift?
A liquid facelift combines BOTOX® Cosmetic and dermal fillers like JUVÉDERM® to smooth, contour, and lift the face. It is a great option for patients with mild sagging who are not yet ready for more invasive procedures; however, it may not be suitable for patients who have more advanced facial aging.
A nonsurgical facelift effect can be achieved through other treatments as well. Some of the more popular options include:
Firms and plumps the skin by boosting collagen and elastin production. This treatment is effective at reducing wrinkles and has a mild tightening effect on the skin.
Combines radiofrequency energy and microneedling to achieve faster, more dramatic results than microneedling alone.
Remove the top layer of aging skin, resulting in a more refreshed and less wrinkled appearance.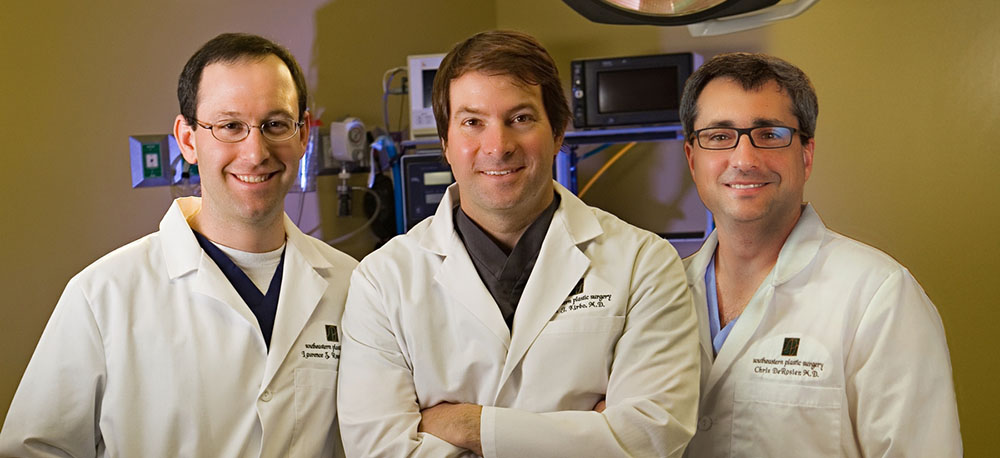 Meet Our Physicians
Our skilled physicans understand the profound difference even a small change on the outside can make on the inside. They are dedicated to providing high-quality care in a supportive, compassionate setting.
How Is a Facelift Performed?
The surgery is done while you are under general anesthesia and typically takes 4 to 6 hours. Incisions are made in the natural crease in front of the ear, around the earlobe, and behind the ear. The procedure involves elevation of the skin, tightening of the facial and neck muscles, and removal of any excess tissue. The facial skin is then re-draped for a smooth, natural-looking result.
What Is Facelift Recovery Like?
Postoperatively, patients may have a surgical drain overnight, as well as head and neck wrappings. After these are removed, patients are required to wear a removable chin strap for several weeks. 
Recovery Timeline
While experiences vary, most patients progress along the following recovery timeline:
Day of surgery: Return home.
Day after surgery: Drain and bandages are removed.
3 to 4 days: Pain, swelling, and bruising peak.
7 to 14 days: Sutures are removed. Return to nonstrenuous activities and work.
2 to 3+ weeks: Ready to go out in public.
3+ weeks: Ease back into workouts as directed by your surgeon.
2 to 3 months: Final results achieved.
Testimonials
"I felt I was in very good hands."
Visiting and selecting Southeastern Plastic Surgery, P.A. to do my facelift was truly an "uplifting" experience. The experience was everything I hoped it would be from my beginning assessment appointment to the final check-up. I went in wanting the "tired" look that had worn on my face removed and the final result far exceeded my expectations. I had been thinking about having a facelift for approximately two years and when I finally decided to move forward, I spoke with friends who had procedures done also. Dr. Kirbo came highly recommended. The initial meeting with Dr. Kirbo was very reassuring. I went in nervous and excited. Dr. Kirbo carefully assessed what I wanted and was very thorough in explaining the process to me and what my expectations should be. I liked him right away and had a good feeling about proceeding further. Not only did he address my needs and fears, but walked my husband through what his role would be as my caregiver during this time. The staff at Southeastern Plastic Surgery, P.A. was very welcoming and friendly as well. While waiting in pre-op, they cheerfully reassured me and helped me understand every stage of the process. I felt I was in very good hands. As Dr. Kirbo had told me, it takes six months to a year to see the full effects of the surgery. I was able to return to work three weeks after surgery and by the six months date, I didn't see that tired reflection staring back at me anymore! It was me in the mirror, refreshed and vibrant with a youthfulness that felt 15 years younger.
-Claudia D.
Facelift FAQ
What's the best age for a facelift?
There is no "right" age for a facelift. Many people choose to have a facelift when their appearance no longer reflects how vibrant and youthful they feel. Usually, this time comes when people are in their 40s, 50s, or 60s, but there are no set age limits for the procedure.
How many years does a facelift remove from the face?
On average, patients look 10 to 12 years younger after recovering from facelift surgery.
Is the surgery safe?
Facelift surgery is generally very safe when performed by a board-certified plastic surgeon in an accredited facility. Still, like most surgeries, it comes with some risks, such as reactions to anesthesia, bleeding, infection, and prolonged swelling. Talk with your surgeon so that you fully understand your risks.
Is facelift surgery worth it?
Yes, our patients frequently express how happy they are with their naturally rejuvenated results.
How long will my results last?
Facelift results are long-lasting; however, the natural aging process will continue. Making healthy lifestyle choices can extend the life of the results, so refrain from smoking, limit your alcohol intake, and use proper sunscreen consistently.
Can you get more than one facelift?
Yes. Our surgeons perform secondary or revision facelifts to correct subsequent aging, improve the results of a previous facelift performed elsewhere, or address other concerns, such as significant weight loss. Revision procedures are typically more complex than the first time around, so be sure to choose an experienced, board-certified plastic surgeon such as the ones on our team.
If you are interested in learning more about facelift procedures at our Tallahassee, FL practice, please request a consultation online or call (850) 219-2000.
Back to Top