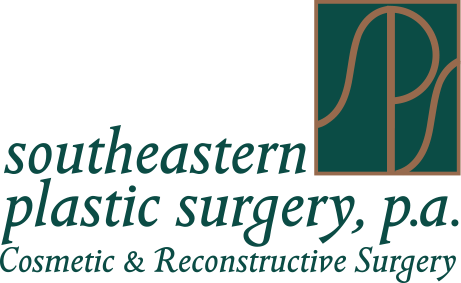 Southeastern Plastic Surgery, P.A.
2030 Fleischmann Road
Tallahassee, FL 32308
Phone: (850) 219-2000
Plastic Surgery Clinic Hours:
Monday thru Thursday: 8:30 a.m.–5 p.m.
Friday: 8 a.m.–1 p.m.
Medical Spa Hours:
Tuesday thru Thursday: 9 a.m.–5 p.m.
Outpatient Surgery Center Hours:
Monday thru Thursday: 6:30 a.m.–5 p.m.
Phone Hours:
Monday thru Thursday: 8:30 a.m.–4:30 p.m.
Friday: 8:30 a.m.–12:30 p.m.
Breast Reduction
Breast reduction…it can truly change your life.
Much attention and focus are given to women undergoing breast augmentation to increase their bust sizes leaving many to wonder why women would ever consider having a breast reduction performed by our Tallahassee, FL breast experts.
Most people do not realize the burden and stresses having large breasts can place on the neck and back. Large breasts can make it difficult and uncomfortable to do even some basic exercises. Shopping is often an issue for those with larger breasts, particularly when the rest of their body is disproportionately smaller.  Any clothes that do fit may cause them to look much heavier than they actually are.
In addition, women with large breasts may deal with emotional issues because of unwanted attention. Whatever the case, our plastic surgeons have helped countless women eliminate these physical and emotional strains caused by large breasts through breast reduction surgery.
Breast Reduction Before & After Photos
WARNING:
This feature contains nudity. Please click OK to confirm you are at least 18 years of age and are not offended by such material.
OK
Breast Reduction Before & After Photos
Keep in mind that each patient is unique and your results may vary.
What Is Breast Reduction Surgery?
Breast reduction, also known as reduction mammoplasty, removes breast fat, glandular tissue and skin from the breasts, making them smaller, lighter and firmer. It can also reduce the size of the areola, the darker skin surrounding the nipple. The nipple is also repositioned or lifted.  A breast lift is part of a breast reduction.
The resulting breasts will be smaller, lighter and lifted. This reduction surgery can alleviate the health problems associated with large breasts and improve a woman's confidence in her appearance. Breast reduction surgery is usually covered by insurance.
Breast reduction surgery or reduction mammoplasty dramatically improves our patients' quality of life offering relief from discomfort and pain. Women experiencing health problems and/or extreme self-consciousness associated with large, heavy breasts will benefit from breast reduction surgery.
Who Is a Candidate?
Most reduction candidates have overly large breasts, which can cause health and even emotional problems. This frequently leads to physical pain and discomfort.
Medical problems that may be associated with large breasts include:
Back and neck pain caused by the excessive weight of their breasts
Skin irritation and rashes
Bra strap indentations
Poor posture
Interference with normal daily activities and exercise
The ideal candidate for breast reduction surgery is physically healthy and does not smoke
What Happens During a Breast Reduction?
Breast reduction surgery is most often an outpatient procedure and the results will be long-lasting. It is done under general anesthesia and typically takes two to three hours. When the surgery is completed, dressing or bandages will be applied to the incisions. A drainage tube is not used after modern breast reduction surgery.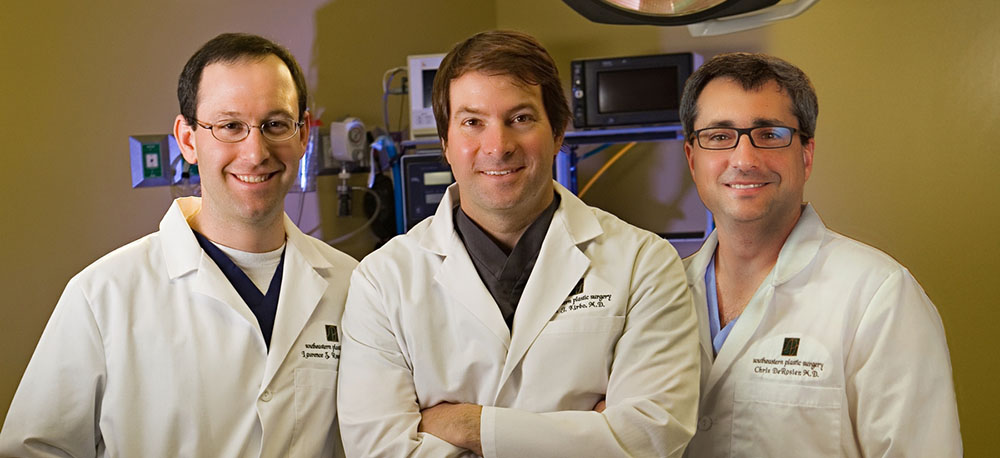 Meet Our Physicians
Our skilled physicans understand the profound difference even a small change on the outside can make on the inside. They are dedicated to providing high-quality care in a supportive, compassionate setting.
What Is Breast Reduction Recovery Like?
Breast reduction surgery patients will need to limit strenuous upper body activity and wear a sports bra for several weeks after surgery.
Most patients return to work 1 week after surgery.
Many patients say that breast reduction alleviates health problems and leads to confidence that comes with a new and improved body image.
Please click here to see before and after pictures of this procedure.
Please call Southeastern Plastic Surgery, P.A. located in Tallahassee, FL at (850) 219-2000 or contact our cosmetic coordinator today for a private consultation with one of our board-certified physicians, Dr. Ben Kirbo, Dr. Laurence Rosenberg and Dr. Chris DeRosier. Receive special pricing on breast enhancements and reductions when you schedule a consultation.
Testimonials
"Love my breast reduction"
Love my breast reduction. Dr. Rosenburg was my surgeon and he was very kind and did a good job !
"I look and feel great"
I had a breast reduction. The surgeon, dr rosenburg, is very nice and an amicable guy. I'm African American, in my early 30s and a mother. I had a breast reduction for an increase in confidence and due to shoulder and back pain. I look and feel great. I'm still healing. But so far, so good! I went from a very large Gcup to a C, which was my desired size 😀
"Dr. Ben Kirbo is awesome!"
He did my breast reduction and my results are amazing!♥ I'm extremely happy & I highly recommend him & his Staff!♥♥
Back to Top