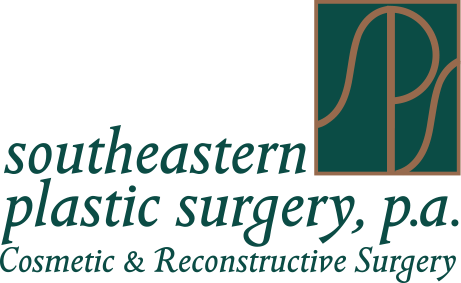 Southeastern Plastic Surgery, P.A.
2030 Fleischmann Road
Tallahassee, FL 32308
Phone: (850) 219-2000
Plastic Surgery Clinic Hours:
Monday thru Thursday: 8:30 a.m.–5 p.m.
Friday: 8 a.m.–1 p.m.
Medical Spa Hours:
Tuesday thru Thursday: 9 a.m.–5 p.m.
Outpatient Surgery Center Hours:
Monday thru Thursday: 6:30 a.m.–5 p.m.
Phone Hours:
Monday thru Thursday: 8:30 a.m.–4:30 p.m.
Friday: 8:30 a.m.–12:30 p.m.
Eyelid Surgery
The most delicate of our skin is on our face, particularly around our eyes.  As such,  it is often the first area of our bodies to begin to show signs of aging. If you are unhappy with the appearance of the skin around your eyes, eyelid surgery, also known as blepharoplasty, may be the best option for you. At Southeastern Plastic Surgery, eyelid surgery patients come from communities surrounding Tallahassee to entrust their eyes to our expert plastic surgeons.
What Is Eyelid Surgery?
Eyelid surgery, also known as a blepharoplasty, is performed to rejuvenate the upper and/or lower eyelids. For many people, one of the first areas of the face that those common, unwanted signs of aging start to set in is in the delicate skin around the eyes. The thin skin of the upper and lower eyelids can be more prone to lines, creases, wrinkles, sagging and puffiness. An eyelid lift procedure can create a more youthful and awake appearance.
Can Eyelid Surgery Be Combined with Other Procedures?
Often combined with other facial rejuvenation procedures such as BOTOX® Cosmetic, dermal fillers like JUVÉDERM®, brow lift or even facelift surgery.  Eyelid surgery is incredibly successful in creating a younger, more alert appearance in patients. During your consultation Dr. Ben Kirbo, Dr. Laurence Rosenberg or Dr. Chris DeRosier will assess your facial rejuvenation options and determine if eyelid surgery is the best bet for you.
We also offer a nonsurgical alternative to eyelid surgery, UPNEEQ®, at THE SPA.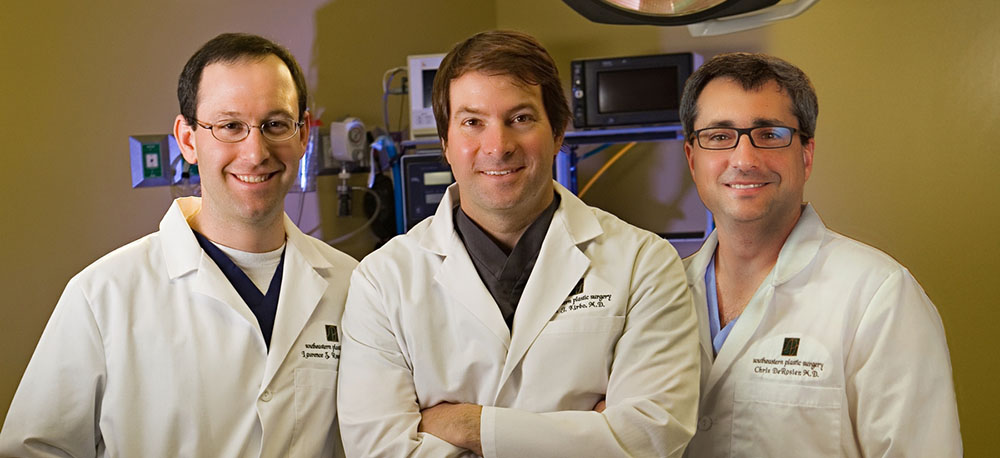 Meet Our Physicians
Our skilled physicans understand the profound difference even a small change on the outside can make on the inside. They are dedicated to providing high-quality care in a supportive, compassionate setting.
Who is a Candidate for Eyelid Surgery?
Blepharoplasty is a procedure used to correct drooping upper eyelids and eliminate puffiness of the lower eyelids. The technique brightens the eyes leaving a more youthful and rested appearance. Candidates for eyelid surgery often have the following signs of aging:
Heavy, sagging, upper eyelids
Excess skin and folds, creases, wrinkles
Bottom eyelids that are sagging or have puffiness
What Is Eyelid Surgery Recovery Like?
After eyelid surgery, you can expect some swelling, bruising, and discomfort, which can be managed with pain medication and cold compresses. Some people also experience blurry vision, light sensitivity, and a feeling of tightness around the eyes. 
Recovery Timeline
While each patient's experience varies somewhat, you can expect to recover along the following timeline:
Day of surgery: Return home.
2 to 4 days: Swelling and bruising peak.
7 to 10 days: Return to nonstrenuous activities and work. Sutures (if used) are removed. 
3+ weeks: Ease back into workouts as directed by your surgeon. You may resume wearing contact lenses or makeup.
2 to 3 months: Results are achieved, although it may take up to 6 months or so for all swelling to completely resolve.
Please call Southeastern Plastic Surgery, P.A., located in Tallahassee, FL at (850) 219-2000 or contact our cosmetic coordinator today for a private consultation with one of our board-certified physicians, Dr. Ben Kirbo, Dr. Laurence Rosenberg and Dr. Chris DeRosier.
Testimonials
"Well worth every penny spent"
Dr. Kirbo performed an upper eye lift on me nearly 1 year ago. I could not believe the difference in my appearance. I ran into someone I had not seen in years and asked if he remembered me; his reply was, "I remember those eyes". I had just had the surgery 2 months prior; made my day. Dr. Kirbo was very professional and did a phenomenal job on my surgery. I would get this procedure again as it was not painful and well worth every penny spent.
---
"I look as young as I feel"
My puffy eyelids and wrinkles made me feel old and out of shape every time I looked in the mirror. After my eyelid surgery, I look as young as I feel.
---
"Thank you for my excellent care"
Dr. Rosenberg and Staff,
I want to thank you for my excellent care before, during and after my lower eyelid surgery. Thank you too for the beautiful flower arrangement; what a pleasant surprise! Everyone has been so kind and I certainly appreciate it when I look in the mirror, even though I still see some swelling, it is so nice not to see bags!"
Back to Top