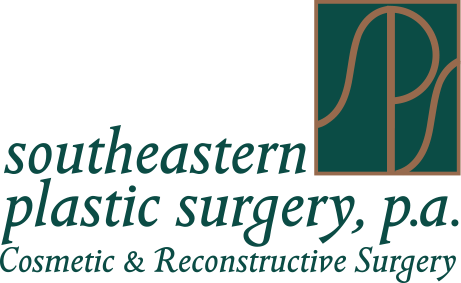 Southeastern Plastic Surgery, P.A.
2030 Fleischmann Road
Tallahassee, FL 32308
Phone: (850) 219-2000
Plastic Surgery Clinic Hours:
Monday thru Thursday: 8:30 a.m.–5 p.m.
Friday: 8 a.m.–1 p.m.
Medical Spa Hours:
Monday thru Friday: 9 a.m.–5 p.m.
Outpatient Surgery Center Hours:
Monday thru Thursday: 6:30 a.m.–5 p.m.
Phone Hours:
Monday thru Thursday: 8:30 a.m.–4:30 p.m.
Friday: 8:30 a.m.–12:30 p.m.
Breast Implant Removal
An increasing number of women are considering getting their breast implants removed for various personal reasons. Even though these patients from Destin, FL; Dothan, AL; Valdosta and Thomasville, GA; and surrounding areas represent a small percentage of women who get breast augmentation, the decision to remove your implants should be made with a board-certified plastic surgeon who has experience performing this complicated procedure. All of our surgeons are experienced in performing explant surgery, often called breast implant removal, at our Tallahassee, FL, practice.
Why Choose to Remove Breast Implants?
Our surgeons always inform patients considering breast augmentation that even though breast implants are more durable than ever, they are not lifetime devices and may not last forever. At some point, most women who get breast implants will have a second surgery to either replace them—called breast revision surgery—or remove them. The most common reasons for having implants removed include:
Personal changes: People's preferences change over time about many things, and that's true about breast implants, too. Some women may become more physically active and feel like implants interfere with playing sports or working out. Others reach a point in their lives when having larger breasts make them feel self-conscious.
Complications: The majority of women who get breast implants don't experience complications, but those who do sometimes believe removing implants is a better option than replacing them. The most common complication following breast augmentation surgery is capsular contracture—a condition that occurs when the scar tissue that forms around the implant tightens.
BIA-ALCL: Some textured breast implants* ** have been linked to this rare form of non-Hodgkin's lymphoma called breast implant-associated anaplastic large-cell lymphoma (BIA-ALCL). This condition is not breast cancer. It typically occurs in the capsule surrounding the breast implant. The FDA reported in July 2019 that 573 cases of BIA-ALCL had been reported worldwide. If you have textured implants and want to learn more, please contact our office to schedule an appointment. Our surgeons use a handheld high-resolution ultrasound machine to look for a rupture and ensure there is no fluid surrounding your implant. If there is fluid, the surgeon can remove it and send to a pathology lab to test for BIA-ALCL.
Breast Implant Illness (BII): No medical diagnosis exists for BII, but some women believe that their implants are linked to symptoms ranging from fatigue, headaches, and chronic pain to brain fog and hair loss. Our surgeons understand the patients' concerns and support patients who want to have their implants removed if they believe it will help alleviate these symptoms. It's important to understand, though, that removing the implants may not provide relief from the symptoms.
How Is Implant Removal Performed?
Breast implant removal surgery is more complicated than breast augmentation surgery for a number of reasons, including the presence of scar tissue that naturally forms around the capsule. There are 3 different techniques that can be used for explant surgery, which each of our surgeons offer.
Basic Explantation
This approach is the simplest procedure for removing implants. Your surgeon makes a small incision under the breast and removes the implant through the incision, leaving the capsule of scar tissue in place. This method is a good choice if you're concerned about the size and shape of your breasts after removing the implants. This procedure can be done without general anesthesia.
Capsulectomy With Implant Removal
During a capsulectomy, the surgeon needs to make a larger incision and removes both capsule and implant separately. This procedure can take more than an hour while the patient is under general anesthesia. The recovery time is longer than a basic explantation, and the procedure involves additional costs.
En Bloc Explantation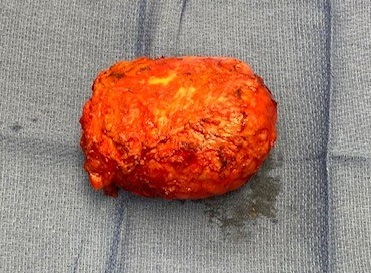 En bloc is a phrase that means "all together" or "all at the same time." En bloc explantation involves removing the breast implant and the scar tissue capsule as an intact unit with the implant inside of the pocket. Not every patient is a good candidate for this procedure, which usually takes the longest to complete. The surgeon makes an inframammary incision that is longer than the incision used for augmentation and removes the implant and capsule. Experienced surgeons avoid injuring adjacent tissue as they remove the capsule and produce a desirable outcome.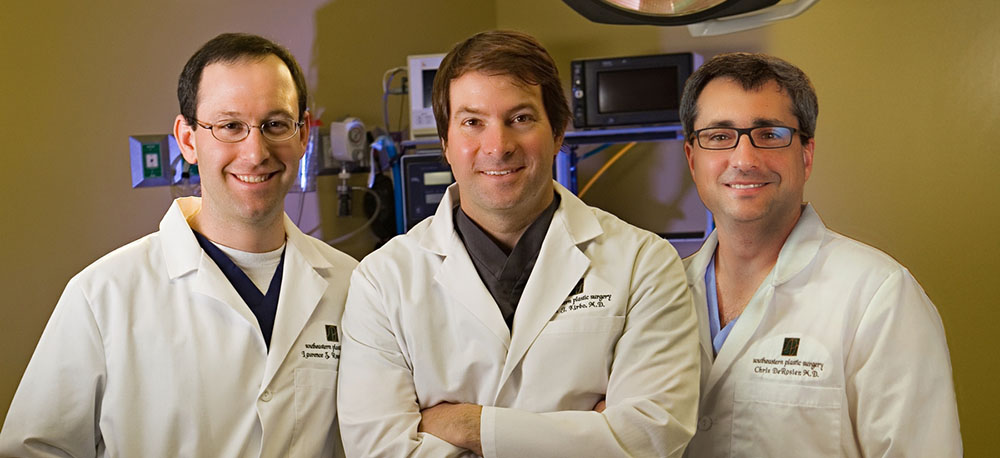 Meet Our Physicians
Our skilled physicans understand the profound difference even a small change on the outside can make on the inside. They are dedicated to providing high-quality care in a supportive, compassionate setting.
When Should Capsules Be Removed?
Removing the capsules surrounding the implants isn't always needed and, in fact, can lead to complications. There are circumstances, however, when surgeons should remove capsules. These include when:
The surgeon wants to reduce the risk of BIA-ALCL because the patient has textured implants
Capsular contracture is diagnosed, and the capsules have thickened and likely covered with a layer of bacterial biofilm
Older capsules have calcified and hardened
A case of BIA-ALCL is confirmed
What Does Breast Implant Removal Cost?
The cost of breast implant removal surgery varies depending on a number of factors, such as the technique used for the procedure. A simple explant procedure takes less time and will typically be less costly than either a capsulectomy or an en bloc procedure. Some of the costs involved in breast implant removal include the surgeon's fee, the fee for a board-certified anesthesiologist, and the operating room fee.
Recovery & Results
The recovery following explant surgery depends on the technique used. In most cases, patients experience minor swelling and need a few days of downtime. Some patients may have a surgical drain for a few days. Most patients are happy with the decision to remove their implants, especially if they combined a breast lift with the procedure to create a more youthful-looking breast shape.
If you are interested in meeting with one of our board-certified plastic surgeons to discuss breast implant removal at our Tallahassee practice, you can request a consultation using the online form or call (850) 219-2000. We serve women from across Destin and Lake City, FL; Dothan, AL; and Valdosta, GA, at our cosmetic plastic surgery practice.
*With confidence, we share that our breast specialists, Drs. Kirbo, Rosenberg & DeRosier at Southeastern Plastic Surgery have never used bio cell textured implants. We are proud that we have never used implants associated with a manufacturing recall.
** Implants used in our practice are made by Mentor & made in the United States.
Back to Top