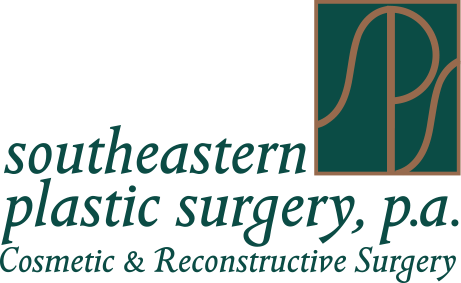 Southeastern Plastic Surgery, P.A.
2030 Fleischmann Road
Tallahassee, FL 32308
Phone: (850) 219-2000
Plastic Surgery Clinic Hours:
Monday thru Thursday: 8:30 a.m.–5 p.m.
Friday: 8 a.m.–1 p.m.
Medical Spa Hours:
Tuesday thru Thursday: 9 a.m.–5 p.m.
Outpatient Surgery Center Hours:
Monday thru Thursday: 6:30 a.m.–5 p.m.
Phone Hours:
Monday thru Thursday: 8:30 a.m.–4:30 p.m.
Friday: 8:30 a.m.–12:30 p.m.
Laurence Z. Rosenberg, M.D.
Dr. Rosenberg is a board-certified plastic surgeon based in Tallahassee, FL who strives to deliver "excellent patient care in a warm, compassionate setting." His various areas of specialization allow him to help a wide range of patients improve their lives through plastic surgery.
Education
After growing up in Albany, New York, Dr. Rosenberg attended Emory University in Atlanta, Georgia for undergraduate and medical school, where he earned many awards and distinctions. He completed both general surgery and plastic surgery residencies and trained at the University of Alabama under pioneering plastic surgeon Dr. Luis Vasconez. He is certified by both the American Board of Surgery and the American Board of Plastic Surgery.
Dr. Rosenberg lives with his wife Lori, an obstetrician-gynecologist, and their two sons, Efrem and Marshall. During their time away from work, the family enjoys outdoor and charitable activities.
Publications
Dr. Rosenberg has written many publications and articles and has given lectures on topics including facelift, breast reduction, breast reconstruction, abdominoplasty, melanoma, and non-melanoma skin cancer reconstruction following Mohs procedures. As a result of his training and research, he is an editorial board member of the Annals of Plastic Surgery.
Specialties
He has a variety of interests and areas of specialization in cosmetic and reconstructive surgery. His areas of focus include facelifts, eyelid surgery, breast reconstruction, breast augmentation and reduction, abdominoplasty, hand surgery, laser treatments of skin disorders and body contouring with particular interest in massive weight loss patients.
Dr. Rosenberg is the only board-certified physician in North Florida and South Georgia to perform a unique hair restoration procedure where he surgically transplants individual hair follicular units.
His expertise also includes the treatment of pilonidal cyst disease. He is the only physician in the region to perform this life-improving surgery. He has cared for many patients who have undergone multiple prior treatments with no improvement and often have experienced months of painful wound packing.
Appointments
Assistant Clinical Professor, Florida State College of Medicine
Editorial Board: Annals of Plastic Surgery
Associations
Alpha Omega Alpha, medical honor society
American Society of Plastic Surgery
American Board of Plastic Surgery
American Board of Surgery
American College of Surgeons
American Medical Association
Florida Society of Plastic Surgeons
Florida Medical Association
Southeastern Society of Plastic Surgeons
If you would like to meet with Dr. Rosenberg or another plastic surgeon at our Tallahassee, FL practice, please request a consultation online or call (850) 219-2000. He is happy to meet with men and women from across the Destin and Lake City, FL, Dothan, AL, and Valdosta, GA, areas.
Back to Top