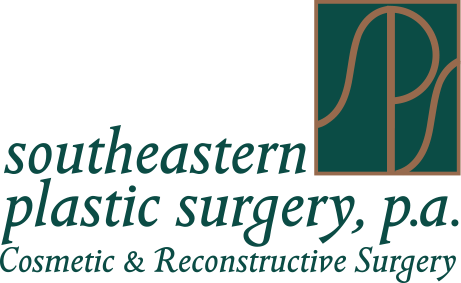 Southeastern Plastic Surgery, P.A.
2030 Fleischmann Road
Tallahassee, FL 32308
Phone: (850) 219-2000
Plastic Surgery Clinic Hours:
Monday thru Thursday: 8:30 a.m.–5 p.m.
Friday: 8 a.m.–1 p.m.
Medical Spa Hours:
Tuesday thru Thursday: 9 a.m.–5 p.m.
Outpatient Surgery Center Hours:
Monday thru Thursday: 6:30 a.m.–5 p.m.
Phone Hours:
Monday thru Thursday: 8:30 a.m.–4:30 p.m.
Friday: 8:30 a.m.–12:30 p.m.
Rhinoplasty
The nose we are born with isn't always the nose we wish we had.  Rhinoplasty, also called nose surgery or a "nose job," is a procedure to that can help you achieve a nose that better compliments your features. Rhinoplasty is a common cosmetic surgery procedure that both men and women of various ages in Tallahassee, FL seek out to enhance the aesthetic or functional value of their nose.
What Is Rhinoplasty?
Nose surgery, or rhinoplasty, is used to reshape the nose and can reduce or enlarge the size of your nose, change the shape of the tip or the bridge, narrow the span of the nostrils, or change the angle between your nose and your upper lip. It may also correct a birth defect, injury or help relieve some breathing problems. For some people, the decision to undergo Rhinoplasty is a mix of both aesthetic and functional.
During your consultation with Dr. Kirbo or Dr. Rosenberg, he will ask about your medical history, examine your nose, ask what you dislike about your nose. He will determine if you are a good candidate for rhinoplasty and the best plan for achieving your goals.
What Problems Can Rhinoplasty Address?
Common aesthetic complaints about the nose include:
Overall size is too large
Bumps or indentations in the profile of the nose
The nostrils are too large or uneven
The tip of the nose is too wide/narrow/upturned/downturned
In addition to aesthetic issues, rhinoplasty can also correct functional breathing problems.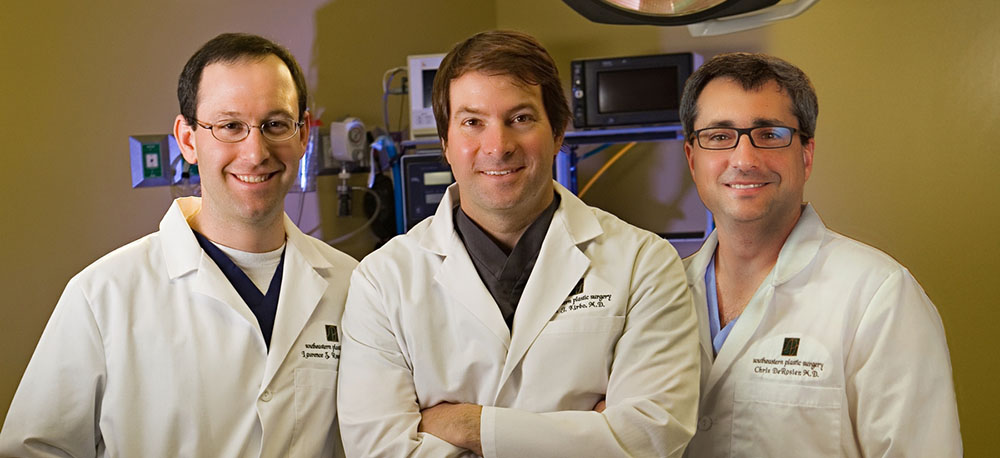 Meet Our Physicians
Our skilled physicans understand the profound difference even a small change on the outside can make on the inside. They are dedicated to providing high-quality care in a supportive, compassionate setting.
What Is Rhinoplasty Surgery Like?
Rhinoplasty may be performed using an open or closed technique as decided by you and your  plastic surgeon.
During surgery, the skin of the nose is separated from its supporting framework of bone and cartilage; each is then sculpted to the desired shape. Finally, the skin is redraped over the new framework.
The procedure usually takes two to three hours, though complicated procedures may take longer.
What Is Recovery from Rhinoplasty Like?
Most rhinoplasty patients are up and about the next day, and are able to return to school or sedentary work a within a week following surgery. It may be several weeks before you're feeling fully back to normal.
We encourage you to view our online Before and After Photo Gallery of Rhinoplasty Patients!
Please call Southeastern Plastic Surgery, P.A., located in Tallahassee, FL at (850) 219-2000 or contact our cosmetic coordinator today for a private consultation with one of our board-certified physicians, Dr. Ben Kirbo, Dr. Laurence Rosenberg and Dr. Chris DeRosier.
Back to Top