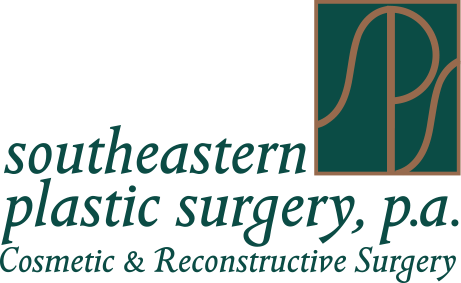 Southeastern Plastic Surgery, P.A.
2030 Fleischmann Road
Tallahassee, FL 32308
Phone: (850) 219-2000
Plastic Surgery Clinic Hours:
Monday thru Thursday: 8:30 a.m.–5 p.m.
Friday: 8 a.m.–1 p.m.
Medical Spa Hours:
Tuesday thru Thursday: 9 a.m.–5 p.m.
Outpatient Surgery Center Hours:
Monday thru Thursday: 6:30 a.m.–5 p.m.
Phone Hours:
Monday thru Thursday: 8:30 a.m.–4:30 p.m.
Friday: 8:30 a.m.–12:30 p.m.
Plastic Surgery Staff
Kristen Snyder Costa, P.A.-C
Physician Assistant
Kristen has been with Southeastern Plastic Surgery, P.A. since it first opened. She earned her Masters of Physician Assistant Studies at the University of Florida in Gainesville and received her Bachelors in Nursing from Florida State University in Tallahassee, FL.
She specializes in facial sculpting, chemical brow lifts, improvement of facial lines and wrinkles, lip enhancement and removal of fat under the chin through the use of Botox, Dysport, Xeomin, Kybella, and injectable fillers including: Restylane, Restylane Lyft, Restylane Silk, Juvederm Ultra, Juvederm Ultra Plus, Volbella, Voluma, Belotero, Radiesse and Sculptra.
Kristen was selected to be a certified national trainer (ACE Trainer) for Allergan for Botox, injectable fillers and Kybella based on her experience and appropriate use of the products. She has trained dermatologists, plastic surgeons, nurses, and other healthcare providers through these educational interventions. Kristen is the leader for injectables in her professional society and was part of the Juvederm Experience Trial, which involved a group of practitioners with expertise in facial aesthetics and allowed her to use the product in advance of nationwide availability.
Her high patient volume has advanced Southeastern Plastic Surgery, P.A.'s practice to the Platinum Plus level with Allergan Partner Privileges, the only one in Tallahassee, FL and the surrounding area. Kristen is also an internationally known speaker in the field of aesthetic injectables.
Kristen is the treasurer for the national Association of Plastic Surgery Physician Assistants. She is a member of the American Society of Plastic Surgeons (ASPS) and serves as the liaison between the ASPS and the American Academy of Physician Assistants, representing all Plastic Surgery Physician Assistants in the country.
She is a current House of Delegates member with the American Academy of Physician Assistants. She was the past Secretary for the Florida Academy of Physician Assistants. She is also a member of Christian Medical and Dental Association. She is a graduate of Leadership Tallahassee, FL and is licensed in the State of Florida as a Physician Assistant as well as a Registered Nurse.
As a nurse, she worked in the operating room at Tallahassee, FL Memorial Hospital for four years and became the Neurosurgery Clinical Coordinator. She was the Organ Transplant Coordinator for Tallahassee, FL and also has experience working with the Southeast Tissue Alliance and the North Florida Lions Eye Bank.
She is an active alumni member in her sorority, Alpha Chi Omega, as well as the current finance advisor for the FSU chapter. In addition, she also serves on the Board at Young Actors Theatre and sings in the Lifeteen Band, a contemporary Christian band.
e-mail Kristen:
[email protected]
---
Brittany DeCastro, ARNP
Nurse Practitioner

Brittany joined Southeastern Plastic Surgery in 2017. She began her nursing career in 2012 after graduating from the University of South Florida with her Bachelors degree in Nursing Science. She worked as an Orthopedic Nurse for five years at Tallahassee Memorial Hospital where she enjoyed taking care of many trauma and reconstructive surgical patients. While working on the orthopedic unit, she attended Florida State University full-time to earn her Doctorate in Nursing Practice.  She then transitioned to Southeastern Plastic Surgery where she trained with all three surgeons to perfect her skills in the operating room, hospital and office settings. She earned her Doctorate of Nursing Practice (DNP) degree and graduated at the top of her class in 2018. Brittany was selected by her faculty chair members to present her doctoral research at their annual research symposium. She is licensed by the state of Florida as an Advanced Practice Registered Nurse (Nurse Practitioner) and is an active member of the Florida Nurse Practitioner Network and Tallahassee Council of Advance Practice Nurses.
Brittany works very closely with Dr. DeRosier, Dr. Rosenberg and Dr. Kirbo to manage reconstructive and cosmetic patients in the office, operative and hospital settings. She has a true passion for the management of soft tissue failure and is a valuable asset to this part of the practice. Her day to day responsibilities consist of rounding on all patients in the hospital and rehabilitation facilities, assisting in surgery and in-office procedures, completing pre-op consultations and follow up care. Her expertise in soft tissue failure and the complex management of these patients has increased the accessibility of this specialized care to more patients throughout the region.
Brittany is a proud Tallahassee native and is honored to serve members of her community by providing specialized and quality health care to all. She enjoys spending time with her husband, Kenneth, family and friends, swimming with her dog Daisy, boating, listening to music and crafting.
e-mail Brittany:
[email protected]
---
Amy Johnson, R.N.
Director of Surgical Services
Amy joined Southeastern Plastic Surgery, P.A. in 2004 with more than 13 years of experience in a variety of healthcare settings, including 10 years in an outpatient surgery setting. She is a graduate of Florida State University in Tallahassee, FL with a Bachelor's Degree in Nursing.
Under her guidance, the surgery suite was opened in September 2004, providing an onsite setting for a variety of plastic and reconstructive procedures.
Amy enjoys spending quality time with her husband and three children. Her hobbies include singing, traveling and the North Georgia Lake Life.
e-mail Amy:
[email protected]
---
Rebekah Mayfield
Cosmetic Coordinator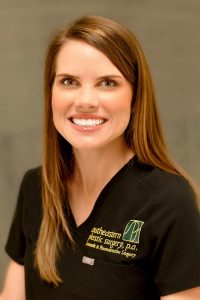 Rebekah joined Southeastern Plastic Surgery, P.A. in the summer of 2007 with more than 8 years of experience in plastic surgery. From your initial cosmetic or reconstructive consultation appointment until the time of your surgery, Rebekah will be your personal liaison between you, the patient, and your physician. She will be there for you every step of the way answering questions, helping you schedule and finance your surgery and assisting you while you make your important pre-operative decisions.
She is a graduate of the University of Tennessee in Chattanooga with a Bachelors Degree in Human Ecology. Rebekah spends her free time with her husband and children.
e-mail Rebekah: [email protected]
---
Annie Nelson, L.P.N.
Licensed Skin Care Professional
Annie received a cosmetology degree in 1985, then she completed her nursing degree at Lively Technical Center in Tallahassee, FL in 1992. She joined Southeastern Plastic Surgery, P.A. team in Tallahassee, FL in November 2003. Annie has over 19 years in the field of cosmetology and has advanced training with the Obagi® Skin Care System and specialized training with PCA Skin® chemical peels.  Her extensive experience allows her to tailor personalized skin care treatment programs to suit the needs of each patient in order to address concerns like early signs of aging, active acne and scarring, skin discoloration and pigmentation issues, and rosacea. Annie uses her advanced training to perform chemical peels, facials, microneedling, microdermabrasion, dermaplaning and miraDry® within a custom-designed treatment regimen to help patients look and feel their best.
She is available for skin care consultations to evaluate and recommend treatment plans to fit the client's needs as well as provide any needed additional care.
e-mail Annie:
[email protected]
---
Virginia Darling
Office Manager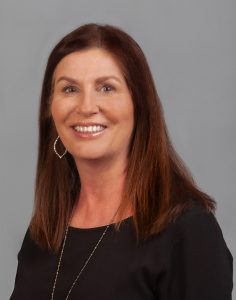 Virginia joined Southeastern Plastic Surgery, P.A. team in November 2009. She has more than 28 years of experience in the medical arena.
Virginia enjoys spending quality time with her, husband, two kids, family members and friends.
During football season their house serves as a bed & breakfast for out of town friends and family members. She enjoys reading and spending time at the beach.
---
Sharla Deanda, R.N.
Aesthetic Nurse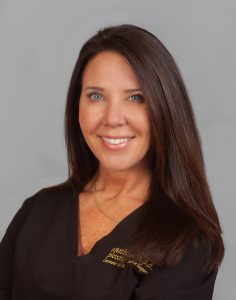 A native of Tallahassee, FL, Sharla attended Florida State University where she earned her Bachelor of Science degree in Nursing. After many years in the field, she joined our practice in 2006, working as a surgical nurse in Southeastern Plastic Surgery, P.A.'s outpatient surgery center. During her tenure with the practice, Sharla gained vast knowledge of medical grade skin care which she integrates into aesthetic nursing. She draws upon her experience and training to offer top of the line, results-oriented, skin care regimens to meet the needs of her clientele with a concentration on the Obagi® Skin Care System. Sharla has advanced training in miraDry®, sclerotherapy for spider veins, effective skin analysis and developing individualized treatment plans for aged, acne, rosacea and pigmented skin. She utilizes the most up-to-date techniques for skin rejuvenation such as: chemical peels, micro-dermabrasion, dermaplaning, customized facials, and microneedling.
Back to Top