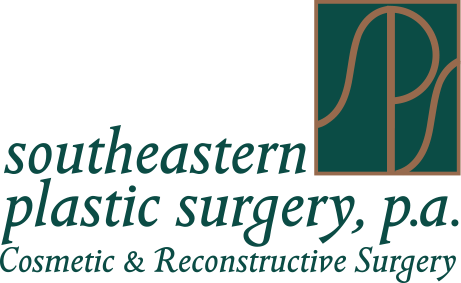 Southeastern Plastic Surgery, P.A.
2030 Fleischmann Road
Tallahassee, FL 32308
Phone: (850) 219-2000
Plastic Surgery Clinic Hours:
Monday thru Thursday: 8:30 a.m.–5 p.m.
Friday: 8 a.m.–1 p.m.
Medical Spa Hours:
Tuesday thru Thursday: 9 a.m.–5 p.m.
Outpatient Surgery Center Hours:
Monday thru Thursday: 6:30 a.m.–5 p.m.
Phone Hours:
Monday thru Thursday: 8:30 a.m.–4:30 p.m.
Friday: 8:30 a.m.–12:30 p.m.
Chris DeRosier, M.D.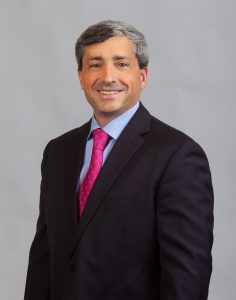 Dr. Chris DeRosier is a board-certified plastic surgeon who proudly serves the Tallahassee, FL area. He is certified by the American Board of Plastic Surgery and the American Board of Surgery and offers unique expertise in the field of reconstructive surgery.
"Southeastern Plastic Surgery, P.A. is dedicated to providing the latest technology to every patient," Dr. DeRosier says. "We are excited to combine this technology with the latest techniques that are individualized for each patient."
Education
A native of Huntsville, Alabama, Dr. DeRosier is an AOA graduate of the University of Alabama (UAB) School of Medicine. He completed both his general and plastic surgery residencies at UAB prior to starting his practice at the university. In 2013, Dr. DeRosier joined Southeastern Plastic Surgery, P.A., bringing academic-level reconstructive surgery to the Big Bend area.
He, his wife, Dr. Rebecca Howard DeRosier, and their children live in Tallahassee, FL.
Specialties
Dr. DeRosier brings unique expertise to the region in the areas of free tissue breast reconstruction known as Free TRAM and DIEP flaps. He also brings much-needed expertise in abdominal wall reconstruction and wound care to the area.
Dr. DeRosier's leadership in the field of reconstruction has resulted in Southeastern Plastic Surgery, P.A. becoming a regional referral center for secondary and tertiary abdominal wall reconstruction and limb salvage reconstruction.
Leadership
Recognized nationally, Dr. DeRosier offers his expertise during multiple grand rounds and lectures to many medical centers throughout the United States. He has provided leadership to Tallahassee Memorial Hospital and the medical community by serving as Chairman of the Department of Surgery, Medical Director of the Skin and Soft Tissue Center, and was most recently elected to the Medical Executive Committee.
Associations
American Board of Plastic Surgery
Alabama Medical Association
Florida Medical Association
Capital Medical Society
American Medical Association
If you would like to meet with Dr. DeRosier or another plastic surgeon at our Tallahassee, FL practice, please request a consultation online or call (850) 219-2000. He is happy to meet with patients traveling from Destin and Lake City, FL, Dothan, AL, and Valdosta, GA.
Back to Top