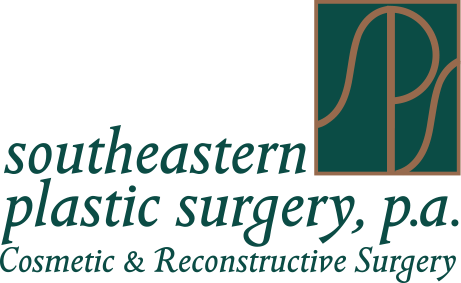 Southeastern Plastic Surgery, P.A.
2030 Fleischmann Road
Tallahassee, FL 32308
Phone: (850) 219-2000
Plastic Surgery Clinic Hours:
Monday thru Thursday: 8:30 a.m.–5 p.m.
Friday: 8 a.m.–1 p.m.
Medical Spa Hours:
Monday thru Friday: 9 a.m.–5 p.m.
Outpatient Surgery Center Hours:
Monday thru Thursday: 6:30 a.m.–5 p.m.
Phone Hours:
Monday thru Thursday: 8:30 a.m.–4:30 p.m.
Friday: 8:30 a.m.–12:30 p.m.
Brow Lift
Have you been asked lately if you're tired or feeling down? The answer could be your forehead and brow! At Southeastern Plastic Surgery in Tallahassee, FL, a forehead lift or brow lift helps rejuvenate the entire face. Our surgeons help patients from Destin, FL; Dothan, AL; Valdosta and Thomasville, GA; and surrounding areas regain a bright, more rested look by elevating the brows back to their natural position.
The forehead is one of the first places many people notice signs of aging starting to creep in. A forehead lift /brow lift is a cosmetic procedure that restores an aging or drooping eyebrow to a more youthful position, giving the area above your eyes a softer and more refreshed look.
There are a number of facial rejuvenation treatments available from non-invasive to minimally invasive and the right procedure for you depends on the cause of the lines and creases and how advanced they are.
Brow Lift Before & After Photos

Before & After
Case #7
This 59 year old patient came to Southeastern Plastic Surgery unhappy with the heavyness of her upper eyelids and the lines forming around the lower eyelids. The patient elected to have an upper and lower blepharoplasty. Additionally she had a temporal browlift to give her lateral brow a subtle lift.
Read More
Keep in mind that each patient is unique and your results may vary.
What Is a Brow Lift?
A brow lift, or forehead lift procedure helps to eliminate sagging, heavy, drooping brows and helps improve the area around the eyes. This can help greatly reduce the appearance of looking tired or even angry, which a heavy brow can create.
A brow lift procedure is one in which the forehead is raised and tightened using a minimally invasive endoscopic or open technique. It requires less recovery time for patients than a full facelift.
Depending on the patient's needs, a minimally invasive or endoscopic forehead lift may be used. We use small incisions in the hair and a camera device to perform the surgery. The result? Brows can be lifted and the frown muscles relaxed through small incisions..
Generally done on an outpatient basis, a forehead or brow lift can be a minor procedure that achieves maximal results.
A Nonsurgical Alternative to a Brow Lift
People often use BOTOX® Cosmetic in the forehead to resolve and reduce lines and creases caused by repetitive muscle movement. Brow lift surgery is for those with skin sagging and advanced aging that can't be improved through less invasive methods.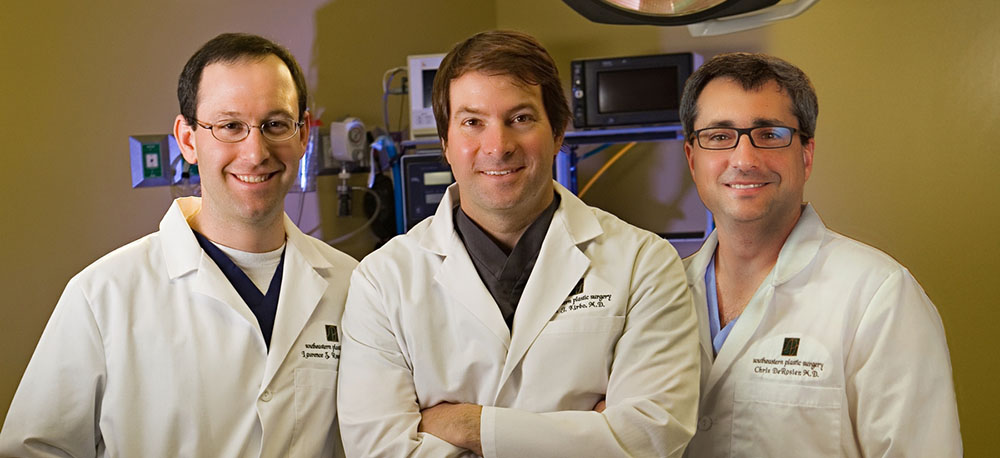 Meet Our Physicians
Our skilled physicans understand the profound difference even a small change on the outside can make on the inside. They are dedicated to providing high-quality care in a supportive, compassionate setting.
Can a Brow Lift Be Combined with Other Procedures?
Sometimes a brow lift is performed in combination with other facial rejuvenation procedures such as eyelid surgery (blepharoplasty), BOTOX, JUVÉDERM, a facelift, or a neck lift. Dr. Kirbo and Dr. Rosenberg are skilled Tallahassee, FL based plastic surgeons who have helped countless men and women receive smoother, more youthful, natural-looking results through his facial rejuvenation procedures.
What Is Brow Lift Recovery Like?
Most patients are back to their daily activities in seven to 10 days. Although you should be up and about in a day or two, patients should plan on taking it easy for at least the first week after surgery.
Take a look at the Brow Lift Before and After Gallery to get a better idea of some of the results our patients have enjoyed.
Please call Southeastern Plastic Surgery, P.A., located in Tallahassee, FL at (850) 219-2000 or contact our cosmetic coordinator today for a private consultation with one of our board-certified physicians, Dr. Ben Kirbo, Dr. Laurence Rosenberg and Dr. Chris DeRosier.
Back to Top