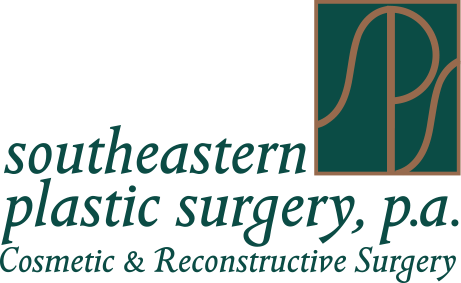 Southeastern Plastic Surgery, P.A.
2030 Fleischmann Road
Tallahassee, FL 32308
Phone: (850) 219-2000
Plastic Surgery Clinic Hours:
Monday thru Thursday: 8:30 a.m.–5 p.m.
Friday: 8 a.m.–1 p.m.
Medical Spa Hours:
Monday thru Friday: 9 a.m.–5 p.m.
Outpatient Surgery Center Hours:
Monday thru Thursday: 6:30 a.m.–5 p.m.
Phone Hours:
Monday thru Thursday: 8:30 a.m.–4:30 p.m.
Friday: 8:30 a.m.–12:30 p.m.
Plastic Surgery FAQs
How do I know if I am a good candidate for plastic surgery?
The best way to determine if you are good candidate is to have a consultation with one of our board-certified plastic surgeons in our convenient Tallahassee, FL plastic surgery office. At your consultation appointment, your doctor will discuss your surgical options based on your personal goals, and health.
Where is the surgery performed?
Where your surgery is performed is based on several factors which include the type of procedure being performed, your health status, and your facility preference. Southeastern Plastic Surgery, P.A. offers an onsite, AAAHC accredited ambulatory surgery center staffed with specially trained registered nurses, certified surgical technologist and certified registered nurse anesthetists. The surgery center is dedicated to providing surgical care in an atmosphere that demonstrates compassion, safety, convenience and privacy. In addition, the surgeons are credentialed to perform surgery at Tallahassee, FL Memorial Hospital and Tallahassee, FL Memorial Outpatient Surgery Center.
Can I finance my surgery?
Yes. Southeastern Plastic Surgery, P.A. offers Campus USA as a third party financing options to make achieving your plastic surgery goals affordable. For more information, please visit our financial information page.
Is the surgery outpatient or do I stay overnight in the hospital?
Southeastern Plastic Surgery, P.A. operates its own private surgery center within its Tallahassee, FL offices, allowing patients complete privacy while still meeting all patient surgical needs in a quiet, calm environment. A variety of cosmetic and reconstructive procedures are performed at Southeastern Plastic Surgery, P.A. including breast lifts and reductions, tummy tucks, eyelid surgery, brow lifts, facial surgery and laser skin resurfacing.
Having our own surgery center gives our patients the convenience and privacy they're seeking within our office.
Patients appreciate the one-on-one attention of staff and have the flexibility of taking the time they need for recovery following surgery. Depending on the type of procedure, patients can take as much time as needed to recover in their personal recovery suite.
What is the difference in cosmetic surgery and reconstructive surgery?
Plastic surgery encompasses both cosmetic and reconstructive surgery. As American Society of Plastic Surgery members, Dr. Ben Kirbo, Dr. Laurence Rosenberg, and Dr. Chris DeRosier are trained, experienced, and qualified to perform both cosmetic and reconstructive procedures on the face and all areas of the body. Cosmetic surgery is an elective surgery to improve some aspect of your visible appearance. Many times cosmetic surgery can even improve your quality of life. Reconstructive surgery is performed to correct physical abnormalities caused by congenital defects, developmental problems, trauma, infection, tumors or disease. The expert physicians at Southeastern Plastic Surgery, P.A. will determine if you need surgical or non surgical procedures to achieve your personal goal.
Will my insurance cover any of the plastic surgery expenses?
While many plastic surgery procedures are considered cosmetic, health insurance usually covers reconstructive surgery. However, every policy is different. At the time of your consultation, our physicians will help determine if insurance will cover a given procedure
Are the doctors board certified in plastic surgery?
Our physicians at Southeastern Plastic Surgery, P.A. are certified by the American Board of Plastic Surgery. The primary goal of the American Society of Plastic Surgeons is to advance the quality of care for and safety of plastic surgery patients by demanding the highest standards of its members. ABPS is the only board that certifies physicians in Plastic Surgery of the face and entire body. Not all physicians who perform plastic surgery have this high level of credentialing.
Will I be under general anesthesia?
Many of our cosmetic and reconstructive surgery procedures are done under general anesthesia in our convenient North Florida licensed plastic surgery center. Some of our less invasive procedures can be done under local anesthesia and sedation.
How much will the surgery cost?
When having an elective surgery, you can expect to be responsible for surgeon's fees, anesthesia fees, and facility fees. Other possible costs are preoperative physical, blood work and medication. While it is tempting to "shop around" for the best bargain, training, certification, experience, and skill should always take precedence when choosing a plastic surgeon. To help you achieve your plastic surgery goals, Southeastern Plastic Surgery, P.A. offers several third-party financing options. For more information, please visit our financial information page.
Current Specials
You're Invited to Our BOTOX & DYSPORT Party!
Learn More
Do you see patients from outside of Tallahassee, FL?
The majority of the patients at Southeastern Plastic Surgery, P.A. come from North Florida, South Georgia and West Alabama; particularly from the cities of Tallahassee, FL, Monticello, Perry, Panama City, Destin, Thomasville, Bainbridge, Albany, Moultrie, Valdosta and Dothan. We have also seen patients from throughout the United States including: Kentucky, North Carolina, Georgia, Florida, Alabama, Tennessee, Mississippi, and California. We have even seen patients from as far away as Japan. If you need assistance in planning your trip to Tallahassee, FL to visit Southeastern Plastic Surgery, P.A., please feel free to contact us.
Back to Top