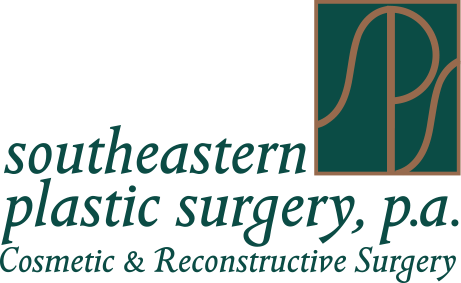 Southeastern Plastic Surgery, P.A.
2030 Fleischmann Road
Tallahassee, FL 32308
Phone: (850) 219-2000
Plastic Surgery Clinic Hours:
Monday thru Thursday: 8:30 a.m.–5 p.m.
Friday: 8 a.m.–1 p.m.
Medical Spa Hours:
Monday thru Friday: 9 a.m.–5 p.m.
Outpatient Surgery Center Hours:
Monday thru Thursday: 6:30 a.m.–5 p.m.
Phone Hours:
Monday thru Thursday: 8:30 a.m.–4:30 p.m.
Friday: 8:30 a.m.–12:30 p.m.
Ben J. Kirbo, M.D.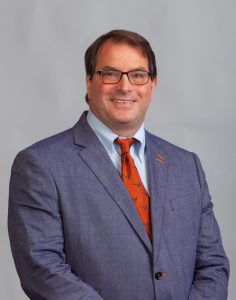 Dr. Kirbo is a board-certified plastic surgeon based in Tallahassee, FL who has been practicing in the North Florida and South Georgia area for more than 20 years. He is dedicated to providing an unparalleled quality of care to his patients from Destin, FL; Dothan, AL; Valdosta and Thomasville, GA; and surrounding areas.
"Patients are our number one priority," Dr. Kirbo says. "They influence the quality of staff, the technology utilized and even the office design. We spend the extra time to educate our patients on any procedures and services they are considering."
Dr. Kirbo and his wife Jennifer are active in the Tallahassee, FL community and have 3 children: Lillie, Helen and Ben Jr. When he's not working, Dr. Kirbo enjoys spending time with his family and on his property, gardening, caring for his animals and being outside. "At the end of the day, I watch the sun go down. It's sort of like being out in the country. It's nice."
A native of Bainbridge, Georgia, Dr. Kirbo felt a calling to go into medicine from a young age. He started prepping for a career in medicine in high school and pursued it when he went to college.
Education
Dr. Kirbo received his undergraduate degree from the University of Georgia and earned his medical degree at the University of Miami. He completed his general surgery residency at the University of Kentucky and his plastic surgery residency at Vanderbilt University, where he trained under several internationally recognized plastic surgeons and perfected his surgical skills.
There were two important factors that made him choose a career in plastic surgery. The first was his sister's influence. She has a master's degree in medical illustrating, and she recommended he consider plastic surgery because it would be a good fit for him. Also, when Dr. Kirbo was considering a medical specialty, he was drawn to plastic surgery because, "Plastic surgery was a 'happy specialty.' All the doctors were positive – 'everything we do, we're making the patient better.'" It's this positive attitude that Dr. Kirbo brings to his patients every day at Southeastern Plastic Surgery, P.A.
"My first approach is listening. Being patient and listening. Whether it's a reconstructive case or an aesthetic case, it enables you to understand the goal of each patient." – Dr. Ben Kirbo
Dr. Kirbo's Approach to Plastic Surgery
Dr. Kirbo loves plastic surgery because it allows him to be in a position to change someone's life in a positive manner. He loves the challenge of identifying the right approach to treat each individual, and it shows in his work. "It's a constant feeling of helping folks and the constant challenge of helping folks. You get that sense of accomplishment with everything you do because every little thing is different."
When approaching each case, Dr. Kirbo takes into account the health and needs of each patient before creating a plan to treat them. His best approach is to come up with a plan that will be the best to accomplish the goals of the patient in order to give them the best possible results. He takes health, age and pre-existing conditions into account when formulating a treatment plan, and his patients respect and appreciate this balanced approach to plastic surgery. Dr. Kirbo says, "They want to do what I think is the best thing for them."
Dr. Kirbo recommends, "For aesthetic patients, make sure whatever you're considering, you're doing it for yourself. Make sure that you understand and have realistic expectations of what can be achieved. That kind of understanding comes through communication with their surgeon or whoever will be completing your treatment."
Dr. Kirbo continues to evolve his knowledge and techniques by learning from others, including discussions with his colleagues in the practice. "We have a very diverse group of surgeons here that have the skills that span the whole specialty of plastic surgery, so we tend to educate each other a lot." He also regularly attends plastic surgery and reconstructive surgery industry meetings so that he can learn from his peers and keep abreast of the latest techniques.
"Dr. Kirbo… is very caring and listens of what you really want. [H]is work is amazing. I recommend it to everyone who is interested or thinking doing plastic surgery. Totally love his work." – T.K., RealSelf
Specialties
Dr. Kirbo specializes in plastic and reconstructive surgery for the face, breast and body, but he says, "My favorite procedures are less procedure-oriented and more patient-oriented." He enjoys performing intricate, detailed surgeries that require a close attention to detail in order to achieve an excellent result, such as facelifts and rhinoplasties. His goal with all surgeries is for a patient who is sitting in a public place to look great, with natural-looking results, minimal scarring that doesn't indicate they've had plastic surgery. His goal is to provide great looking, long-lasting results to help improve his patients' quality of life.
Dr. Kirbo has interests in several facets of plastic surgery, including facelift and other facial cosmetic surgery, breast surgery including breast augmentation, breast reconstruction and breast lift, and body contouring procedures, such as liposuction and tummy tuck. Additionally, he has interest and experience in post-bariatric weight loss surgery and provides these services to many patients within the Tallahassee, FL area. He has extensive training in melanoma/skin cancer treatment and Mohs repairs. Due to Dr. Kirbo's expertise in the area, Southeastern Plastic Surgery, P.A. was the only local surgical practice selected to participate in the Florida Melanoma Study.
His experience as a plastic surgeon has been honed over the years by performing diverse procedures, from skin cancer reconstruction to facelifts. Over the years, Dr. Kirbo's techniques have evolved, allowing him to develop his skills as a surgeon to continue improving as time goes by. He says, "As you become a better reconstructive surgeon, you become a better cosmetic surgeon."
The Southeastern Plastic Surgery, P.A. Difference
At Southeastern Plastic Surgery, P.A., the doctors practice a mix of cosmetic and reconstructive surgery, which enables them to be experts at a variety of treatments and procedures, something that is unique to Tallahassee. "In a community our size, we're not forced to focus-down our specialty."
The doctors at Southeastern Plastic Surgery, P.A. are dedicated to their patients and to providing the best possible care for everyone who walks through their doors. This dedication to patient care shines through in every staff member and manifests itself in excellent surgical results that are second to none. "What sets us apart is our compassionate and dedicated and knowledgeable staff and our humility as surgeons to try to do what we think is best for our patients."
The surgeons also work as clinical staff for both a general surgery training university in the area and for the dermatology division of the university, which makes them especially suited to perform both cosmetic and reconstructive plastic surgery procedures for patients of all ages.
Accolades
Dr. Kirbo is known by his colleagues locally and regionally for his dedicated skill in revising and correcting undesirable plastic surgery results.
He was recently recognized as a recipient of the Tally Award for Top Surgeon in Tallahassee, FL. The honor was voted on by the community and awarded to Dr. Kirbo for providing the highest quality of care to Tallahassee, FL and the surrounding area.
The honor he is most proud of is a scholarship named after him by a former patient. The Kirbo scholarship is awarded only to select 4th year medical students who are pursuing a specialty in plastic surgery at Florida State.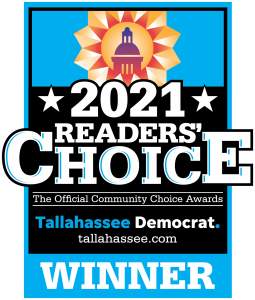 He was named one of the best Cosmetic or Plastic Surgeons in the 2021 Readers' Choice Awards from the Tallahassee Democrat!
Appointments
Clinical faculty, Florida State School of Medicine
Clinical faculty, Tallahassee, FL Memorial Hospital Family Practice Residency Program
Associations
American Society of Plastic Surgeons
American Board of Plastic Surgery
Florida Medical Association
Capital Medical Society
American Medical Association
If you would like to meet with Dr. Kirbo or another plastic surgeon at our Tallahassee, FL practice, please request a consultation online or call (850) 219-2000.
Back to Top