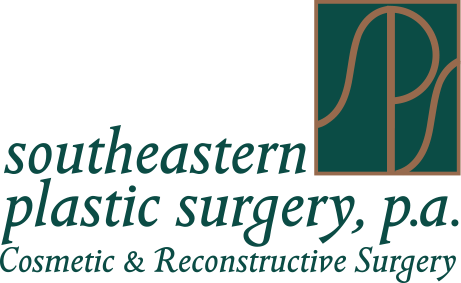 Southeastern Plastic Surgery, P.A.
2030 Fleischmann Road
Tallahassee, FL 32308
Phone: (850) 219-2000
Plastic Surgery Clinic Hours:
Monday thru Thursday: 8:30 a.m.–5 p.m.
Friday: 8 a.m.–1 p.m.
Medical Spa Hours:
Tuesday thru Thursday: 9 a.m.–5 p.m.
Outpatient Surgery Center Hours:
Monday thru Thursday: 6:30 a.m.–5 p.m.
Phone Hours:
Monday thru Thursday: 8:30 a.m.–4:30 p.m.
Friday: 8:30 a.m.–12:30 p.m.
Pilonidal Cyst Disease (Cleft Lift Procedure)
Pilonidal cyst disease is a problem of the soft tissue around the crease of the buttocks. Dr. Laurence Rosenberg, who has expertise in the management of soft issue at our Tallahassee, FL practice, has accomplished complex reconstruction of all parts of the body and his had considerable success in the treatment of pilonidal disease.
Dr. Rosenberg first became interested in the management of pilonidal cyst disease after caring and curing a patient who underwent ten prior operations. The patient had endured months of packing an open wound, chronic drainage, and he still never healed.
Excision of the cyst with packing an open wound is the least desirable treatment plan and Dr. Rosenberg never leaves a wound open for packing.  The recurrence rate is approximately 50% and the recovery is extremely painful.
Dr. Rosenberg performs the cleft lift procedure and is achieving a success rate of over 97%. This includes patients who have had multiple prior operations. Excision of the disease with closure results in quick healing, minimal recovery and decreased pain.
There are limited surgeons who perform this surgery, and so Dr. Rosenberg sees patients from Texas, Louisiana, Georgia, Alabama, and from all over Florida.  Often a phone consultation can be performed.  Our office handles obtaining insurance approval, prior to surgery.   The patient only needs to make one trip to Tallahassee, FL.  Some choose to go home the day of surgery, others spend one night after surgery.
The cleft lift operation takes an hour to perform.  It is outpatient surgery and most of the recovery is complete in two weeks.  There are never open wounds to pack and the sutures dissolve, they do not need to be removed.  A drain is used and remains in place for one to three days.  Your local primary physician can easily remove it.
Please call Southeastern Plastic Surgery, P.A., located in Tallahassee, FL at (850) 219-2000 or contact our patient coordinator today for a private consultation with Dr. Laurence Rosenberg, our board-certified physician who performs the cleft lift procedure.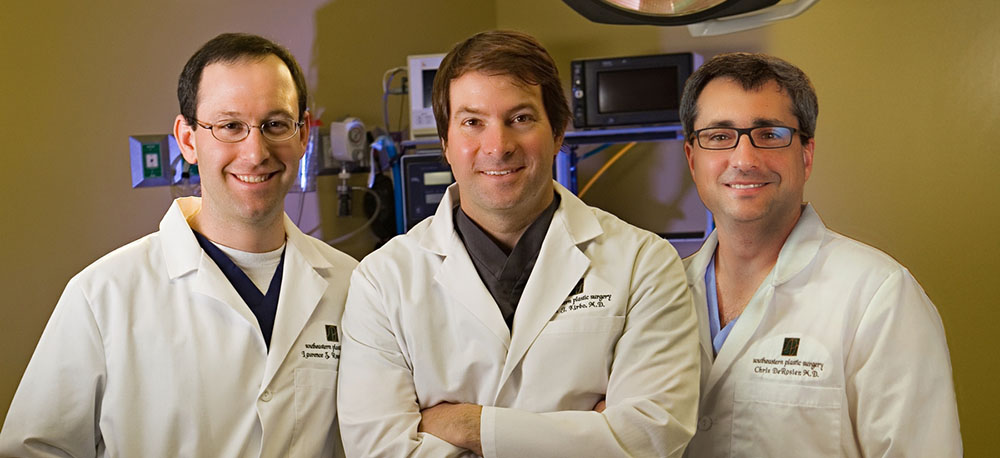 Meet Our Physicians
Our skilled physicans understand the profound difference even a small change on the outside can make on the inside. They are dedicated to providing high-quality care in a supportive, compassionate setting.
Additional Information
If you would like more information about pilonidal cyst treatment and recovery, please check out these blog posts:
Testimonials
After 5 surgeries (2004-2006) for the same pilonidal cyst, I'd pretty much given up hope of it ever going away.  My family members have been packing the cyst since 2004.  In 2019, we heard about a plastic surgeon that had success with pilonidal surgery, so I decided to meet with the surgeon. I was not really hopeful, but I met with Dr. Rosenberg and he seemed very hopeful that he could help.  He said that mine wasn't an easy case, but he seemed positive. In September 2019, I had the pilonidal surgery. Surgery went well and aside from a few small issues after, I am so thankful to say that I do not have to have my cyst packed any longer!
Dr. Rosenberg and his staff are amazing!  If you know of anyone that is dealing with a pilonidal cyst, send them to Dr. Rosenberg!
---
I cannot say enough good things about Dr. Rosenberg. Not only is he competent, caring, and precise, but he is extremely knowledgeable. Post procedure, he continues to follow up with me which is remarkable and rare. If you have surgical needs, at a minimum, I would speak with Dr. Rosenberg. Tallahassee is lucky to have him here.
---
In March of 2018 I developed a pilonidal abscess. As a 23 year old, this experience was very painful and scary for me, since I had no idea what a pilonidal cyst was.  After several incision and drainage procedures in Orlando as well as antibiotic therapy, my abscess continued to reoccur for 6 weeks and I had persistent pain. As a doctorate student, I could not miss any more school and I knew that surgery was my best shot at lasting resolution for this issue. I searched online for surgeons who specialized in pilonidal cyst care and found that Dr. Rosenberg was continually reported to be the recommendation for the southeast area as a surgeon who had an incredibly high success rate for his procedures. His office was able to accommodate my difficult graduate student schedule as I traveled from Orlando to Tallahassee for my consult appointment. Dr. Rosenberg and his staff greeted me with kindness and made me feel more comfortable with the idea of how surgery could help my problem. Dr. Rosenberg was extremely personable and he listened to me very well as a patient who had concerns. Dr. Rosenberg recommended his cleft lift procedure to provide a long term solution to my cyst. I had the procedure in May of 2018. I was out from school for 2 weeks recovering. Knowing that this procedure had such a high success rate was very comforting to me.
Dr. Rosenberg and his staff were extremely accommodating in checking in on me following the procedure.  Dr. Rosenberg gave me his personal cell phone number to ask him questions if I had concerns, and he answered quickly when I reached out to him.  I would absolutely recommend Dr. Rosenberg to ANYONE who has struggled with a pilonidal cyst. I was back to lifting weights about 3/4 months after surgery and I was back to running 6 months after surgery. I have nothing but good things to say about my experience with his practice.  I have had no traces of reoccurrence, no pain, and the scar has fully healed.
Thank you, Dr. Rosenberg for helping people like me who have struggled with this problem!!!
---
For a little over 5 years, I suffered from constant pilonidal cysts (and subsequent ruptures).  During that time period, I endured 3 unsuccessful operations to remove the cyst, as well as countless office procedures in an attempt to accomplish the same thing.
Finding myself at a point where I almost gave up hope of ever getting past the cyst(s), I was referred to Dr. Rosenberg.  After about 5 minutes of my very first appointment, Dr. Rosenberg laid out a plan of attack to rid me of my pilonidal cyst problem, the cleft lift procedure.  To be honest, I was a bit skeptical, given the numerous previous failed attempts; however, since I had exhausted all other avenues of approach, I went along with the plan because I figured I had nothing else to lose.
The first 2-3 weeks after surgery were, quite honestly, and excruciatingly painful.  I couldn't sit comfortably, and even walking came with some pretty serious discomfort. I knew, however, that the pain I was experiencing was temporary and that I needed this permanent, long-term solution.
Looking back now, I'm glad I made the decision 4 years ago to have the cleft lift procedure.  Dr. Rosenberg and his team are phenomenal, attentive, knowledgeable, and most importantly, sensitive to their patients' needs.  I have been 100% symptom-free ever since the surgery, and I can honestly say that it's a decision that I would make all over again.
Thank you, Dr. Rosenberg, for giving me back my comfort and peace of mind, knowing that my pilonidal cyst problem is gone for good.
---
I know many people that have been treated for a pilonidal cyst and had it come back soon after.  Dr. Rosenberg informed me that most treatments for the pilonidal cyst have a relatively low success rate, and the Cleft Lift procedure is, by far, the most effective way to remove a pilonidal cyst. After my procedure, I felt very little pain and discomfort for the first few days and avoided sitting down for prolonged periods of time.  While the complete recovery time is about four weeks,  I was able to start work again within a week.  I also used a stand-up desk for a few weeks to ensure a successful recovery.  For anyone dealing with a pilonidal cyst,  I highly recommend Dr. Rosenberg and his exceptional staff at Southeastern Plastic Surgery.
---
I had a recurring pilonidal cyst for years that got infected four times in one year.  After going through multiple incision and drains, I decided to get the cleft lift surgery.  The surgery was an outpatient procedure, so I was in and out of the hospital within a few hours.  I was able to go home right after the surgery and only had to come back in for a follow up appointment the following day.  Within a week, I was allowed to remove the drain by myself at home and went back to school.  The area was sore for about two weeks, but I was still able to sit and go about all of my normal activities.  The scar left behind from the surgery blends in and looks natural.  I am so happy I did the surgery and now, about 1 year later I have had no problems with the area at all!  Dr. Rosenberg was great; he explained exactly how he was going to do the surgery and even showed me images from when other people had the surgery.  He addressed all my concerns and made me feel comfortable prior to the surgery.  During surgery, he noticed that I had a prominent tailbone, so he even shaved it down while performing the cleft lift surgery as a means to prevent any pilonidal cysts from returning.  The surgery was an amazing decision for me and I think everyone with this problem should consider it!
Back to Top