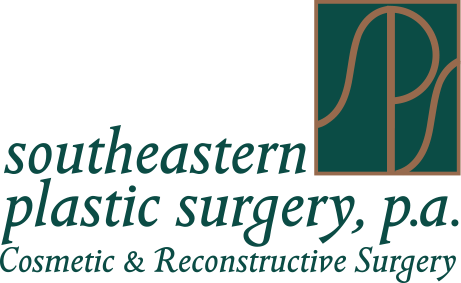 Southeastern Plastic Surgery, P.A.
2030 Fleischmann Road
Tallahassee, FL 32308
Phone: (850) 219-2000
Plastic Surgery Clinic Hours:
Monday thru Thursday: 8:30 a.m.–5 p.m.
Friday: 8 a.m.–1 p.m.
Medical Spa Hours:
Tuesday thru Thursday: 9 a.m.–5 p.m.
Outpatient Surgery Center Hours:
Monday thru Thursday: 6:30 a.m.–5 p.m.
Phone Hours:
Monday thru Thursday: 8:30 a.m.–4:30 p.m.
Friday: 8:30 a.m.–12:30 p.m.
Breast Augmentation
Breast augmentation, or augmentation mammoplasty, increases breast volume and creates shapelier, more feminine contours for women who are unsatisfied with their current breast size or shape. At Southeastern Plastic Surgery, P.A. in Tallahassee, FL, breast augmentation patients come from Destin and Lake City, FL; Dothan, AL; Valdosta, GA; and many smaller communities in between.
When you meet with one of our board-certified plastic surgeons, he'll consult closely with you to determine the most effective treatment plan and make sure you achieve your best possible results.
Breast Augmentation Before & After Photos
WARNING:
This feature contains nudity. Please click OK to confirm you are at least 18 years of age and are not offended by such material.
OK
Breast Augmentation Before & After Photos
Keep in mind that each patient is unique and your results may vary.
What Is Breast Augmentation?
Breast augmentation is a highly customizable cosmetic plastic surgery procedure that enhances the size and shape of the breasts through the use of silicone or saline implants. The procedure can:
Compensate for a lack of natural breast tissue
Enlarge breasts that are not in proportion with the body
Correct lost volume after pregnancy or weight loss
Balance breast asymmetry
The procedure is not designed to correct sagging breasts. If you're experiencing significant sagging and loss of volume, we may recommend combining your augmentation with a breast lift.
Who Is a Breast Augmentation Candidate?
Ideal candidates are physically healthy, have fully developed breasts, and are not pregnant or breastfeeding. It's also important for candidates to maintain a positive outlook and realistic expectations for their results.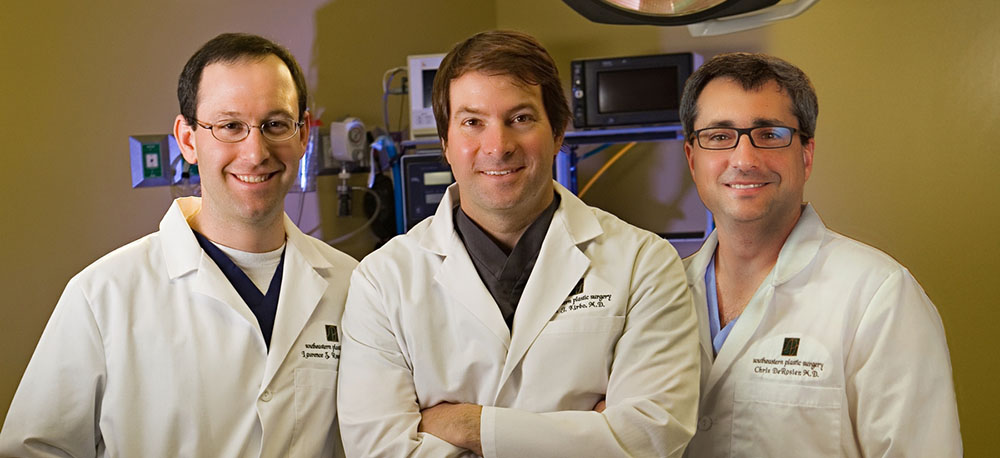 Meet Our Physicians
Our skilled physicans understand the profound difference even a small change on the outside can make on the inside. They are dedicated to providing high-quality care in a supportive, compassionate setting.
Which Types of Breast Implants Are Available?
We are proud to offer silicone and saline Mentor® implants, which are manufactured here in the U.S.
Material
The choice between saline and silicone is a personal one. Each option offers unique benefits.
Saline: These are comprised of a silicone shell filled with sterile saltwater. While they tend to be a cost-effective option, they're more likely to show rippling and may have a less natural feel. They're FDA-approved for women 18 years or older.
Silicone: These consist of a silicone shell filled with thick silicone gel. While these typically come at a higher price point, most women say they look and feel more like natural breast tissue. They're FDA-approved for women 22 years or older.
Placement
The implant may be placed directly behind the breast tissue (subglandular) or beneath the chest wall muscle (submuscular).
What Do Breast Augmentation Scars Look Like?
Breast implants can be placed using a variety of incisions, each designed to disguise scars in discreet locations. Your implant material, anatomy, and other factors will affect your surgeon's selection.
Inframammary: Along the crease under the breast
Periareolar: Semicircle around the bottom of the areola
Transaxillary: Hidden inside the armpit
Should your implant desires change for any reason, our surgeons may also perform breast revision surgery to remove or replace your existing implants.

How Is Breast Augmentation Performed?
Breast augmentation surgery typically lasts 1 to 1.5 hours and is performed on an outpatient basis at our licensed onsite surgery center. You'll be placed under general anesthesia during the surgery. After making an incision, your surgeon will place the implant into a pocket created within the breast and close the area using absorbable sutures. You'll wake up in our comfortable recovery room and will be sent home after a few hours with detailed instructions for at-home care.
Is Breast Augmentation Painful?
We always strive to improve patient comfort. We perform ultrasound-guided anesthesia blocks to reduce pain after surgery. The nerves responsible for pain after surgery can be temporarily anesthetized giving long-lasting post-surgical pain relief.
How Long Is Breast Augmentation Recovery?
Your incisions will be covered with tape for a week or 2 as your sutures are naturally absorbed. Most patients return to daily activities within the first week and resume strenuous upper body activity after 3 to 4 weeks.
How Much Does Breast Augmentation Cost?
The cost of cosmetic plastic surgery procedures such as breast augmentation in the Tallahassee area varies based on multiple factors. These factors include the complexity of the surgery, the anesthesia used, and, for breast augmentation, the type of implant selected. We are happy to offer third-party financing options to make your surgery more affordable.
If you would like to learn more about breast augmentation at our Tallahassee, FL practice, please request a consultation online or call (850) 219-2000.
Testimonials
"I love my body!"
I was both excited and nervous, but the staff spent a lot of time with me on the best choice for breast enhancement. Now my clothes fit better.
---
"I love Dr. Rosenberg and his staff!"
I love Dr. Rosenburg and his Staff! I got my breast augmentation yesterday and they took such great care of me! I highly recommend Dr. Rosenburg! Thanks for such amazing care!
Back to Top