For women considering breast augmentation with implants at our Tallahassee, Florida, plastic surgery practice, choosing the right implant is one of the most important (and exciting!) parts. Your implants should suit your lifestyle now and in the future, whether that means being active, having children, or whatever else is in store. Fortunately, there are plenty of ways to customize your breast implants to make that possible.
We've created a helpful infographic to inform you about 5 ways you can personalize your implants to match your lifestyle, from choosing the right material to selecting the best incision location: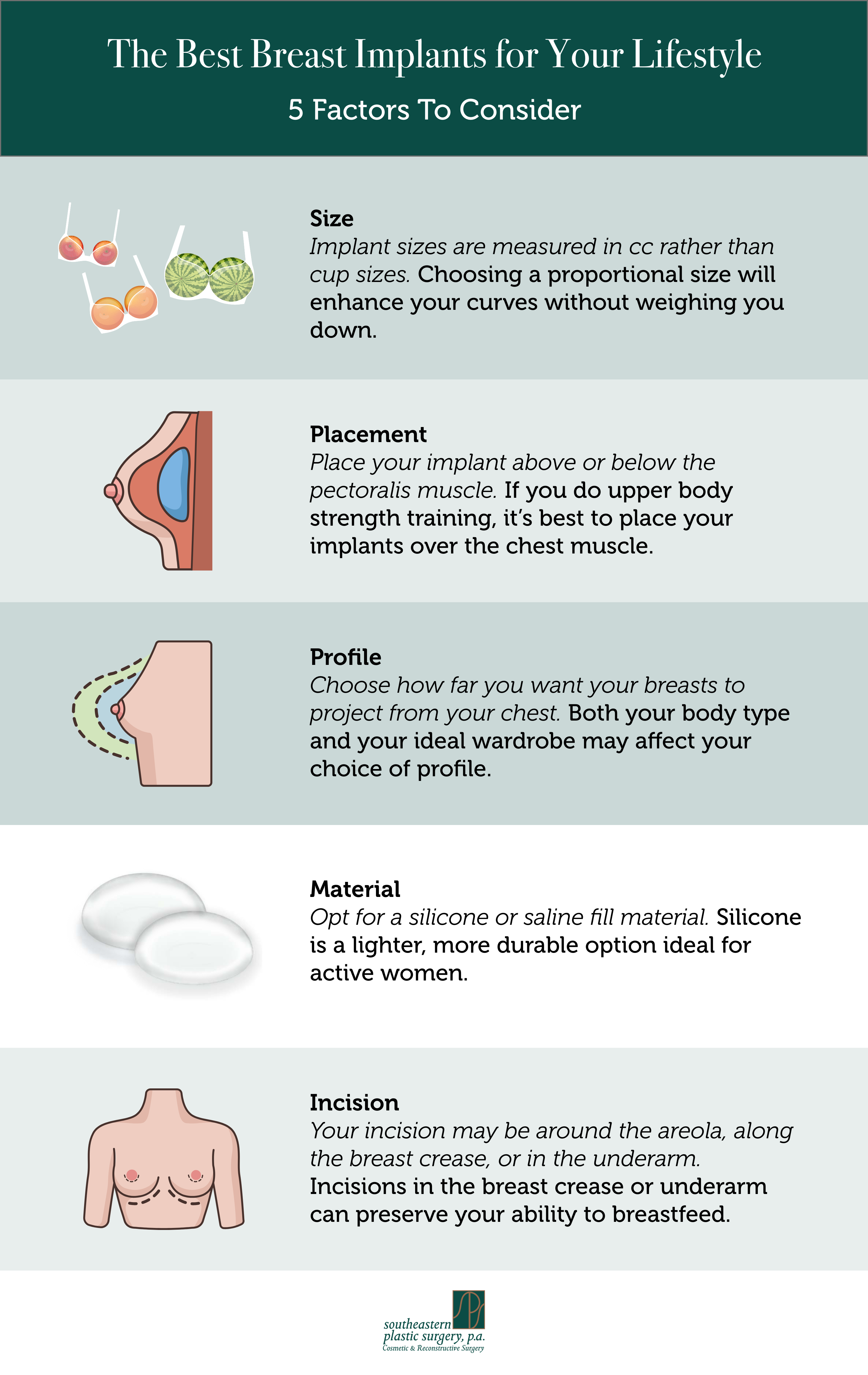 If you have questions about the best breast implants for you, please call our Tallahassee plastic surgery practice at (850) 219-2000 or request a consultation online.