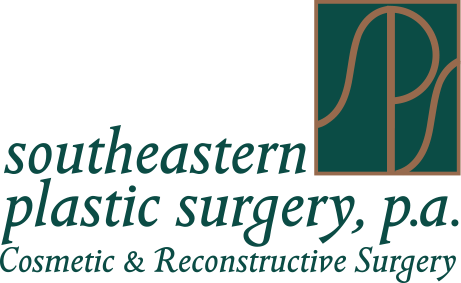 Southeastern Plastic Surgery, P.A.
2030 Fleischmann Road
Tallahassee, FL 32308
Phone: (850) 219-2000
Plastic Surgery Clinic Hours:
Monday thru Thursday: 8:30 a.m.–5 p.m.
Friday: 8 a.m.–1 p.m.
Medical Spa Hours:
Monday thru Friday: 9 a.m.–5 p.m.
Outpatient Surgery Center Hours:
Monday thru Thursday: 6:30 a.m.–5 p.m.
Phone Hours:
Monday thru Thursday: 8:30 a.m.–4:30 p.m.
Friday: 8:30 a.m.–12:30 p.m.
Facials
Whether you're preparing for a special occasion or just want your skin to look and feel its best, a facial is a great way of treating your skin and help improve your complexion. At The SPA at Southeastern Plastic Surgery, our aestheticians tailor each facial to suit the individual needs of each patient to meet their needs.
Facials
Customized Facial 
 Designed to deliver healthier more radiant skin, this facial is customized to each individual's needs. Skin is left smoother, clearer and healthier than before.
Back Renewal 
 Revive, renew and nourish this often-neglected area. This treatment utilizes many of the same techniques as used on the face to clarify and soften the back. Includes microdermabrasion to the most problematic areas.
This treatment is perfect before a special event for both men and women.
Oxygen Treatment Facial 
 Quench your skin with an anti-aging serum of vitamins, antioxidants and peptides infused with oxygen to significantly hydrate the skin, reducing fine lines, wrinkles and creating a softer, more youthful complexion.
Please call Southeastern Plastic Surgery, P.A., located in Tallahassee, FL at (850) 219-2000, contact our cosmetic coordinator, or book your appointment online today.
Current Specials
You're Invited to Our BOTOX & DYSPORT Party!
Learn More
Testimonials
"Best facial in town!"
Hands down the best facial in town! Staff and doctors are very nice as well. Plus they support their community.
Back to Top