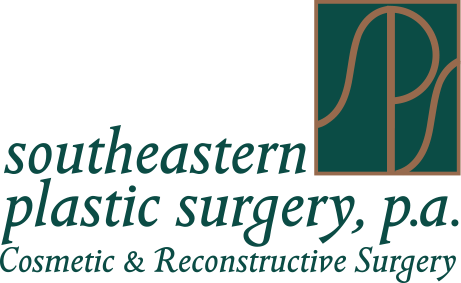 Southeastern Plastic Surgery, P.A.
2030 Fleischmann Road
Tallahassee, FL 32308
Phone: (850) 219-2000
Plastic Surgery Clinic Hours:
Monday thru Thursday: 8:30 a.m.–5 p.m.
Friday: 8 a.m.–1 p.m.
Medical Spa Hours:
Tuesday thru Thursday: 9 a.m.–5 p.m.
Outpatient Surgery Center Hours:
Monday thru Thursday: 6:30 a.m.–5 p.m.
Phone Hours:
Monday thru Thursday: 8:30 a.m.–4:30 p.m.
Friday: 8:30 a.m.–12:30 p.m.
JUVÉDERM®
Men and women choose JUVÉDERM at our Tallahassee, FL practice because it creates significant results without requiring significant downtime. This injectable dermal filler adds volume beneath the skin to smooth wrinkles, improve contouring, and create a more youthful appearance without surgery. Men and women visit our medical spa for JUVÉDERM from across the Destin and Lake City, FL; Dothan, AL; and Valdosta, GA areas.
Ultra Plus XC® and Ultra XC®: Fill in Lines Around Your Mouth
Over time, your skin loses elasticity. This natural process, plus genetics and environmental factors like sun exposure, can cause moderate to severe lines and folds such as parentheses (nasolabial folds), and marionette lines to form around the nose and mouth. JUVÉDERM Ultra Plus XC and JUVÉDERM Ultra XC can help fill these lines and give you natural-looking results that last. Ultra XC can also be used to enhance the lips. These two products last 9-12 months.

VOLBELLA®: The Fuller Lips You Desire
Some women may wish to add subtle volume to their lips; others may want to soften the appearance of the vertical lines above them. Lines such as these are often caused by factors like sun exposure or repeated muscle movement. JUVÉDERM VOLBELLA XC is an FDA-approved filler proven to increase lip fullness and soften the appearance of vertical lip lines for up to 1 year with optimal treatment.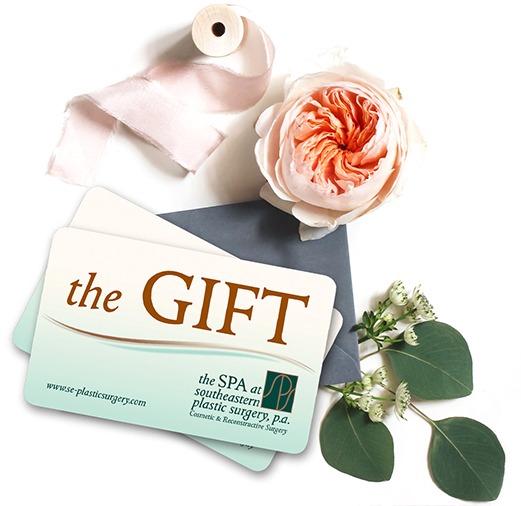 Southeastern Plastic Surgery
Gift Cards
Treat friends, family (or yourself!) to luxurious gifts and services with the Southeastern Plastic Surgery Gift Card
Purchase Now
VOLUMA®: Volume for Lift and Contour in Your Cheeks
Wrinkles and lines aren't the only signs of aging. Over time, age-related volume loss can cause the cheeks or chin to flatten and the skin to sag. JUVÉDERM VOLUMA XC is designed to add volume to lift and contour the cheek and chin area. It is proven to last up to 2 years with optimal treatment.
VOLLURE™: Smooth Your Nasolabial Folds (Parentheses)
Aging, genetics, and environmental factors such as sun exposure can cause parentheses lines to become more visible. JUVÉDERM VOLLURE XC subtly smooths these lines to deliver results that last. JUVÉDERM VOLLURE XC is proven to last up to 18 months in moderate to severe facial wrinkles and folds with optimal treatment.
VOLUX™ XC: Reshape Your Jawline
Men and women who want to add definition to the jawline can now use JUVÉDERM VOLUX XC to lift and tighten the jawline and chin. VOLUX XC is designed to define and contour the jawline, giving you greater definition that lasts typically more than 2 years with optimal treatment.
You may achieve the best results by combining filler injections with other anti-aging treatments, such as BOTOX® Cosmetic or microneedling.
How Much Does JUVÉDERM Cost?
The cost of JUVÉDERM and other dermal fillers depends on the formulation and the amount injected. When you visit us in Tallahassee for a consultation, our experienced injectors will discuss how much product you'll need to achieve your desired result. We are happy to offer third-party financing options to make your JUVÉDERM treatment even more affordable.
If you would like to learn more about whether JUVÉDERM at our Tallahassee, FL practice is right for you, please request a consultation online or call (850) 219-2000.
Testimonials
"I have had awesome results with my fillers"
Dr. Rosenberg,
I have had awesome results with my fillers. I think of the Happy Song every time I peek in the mirror. Thanks for being such a fine artist!
Back to Top