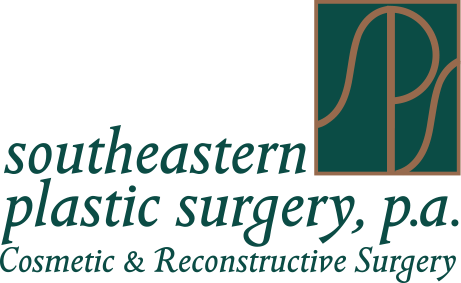 Southeastern Plastic Surgery, P.A.
2030 Fleischmann Road
Tallahassee, FL 32308
Phone: (850) 219-2000
Plastic Surgery Clinic Hours:
Monday thru Thursday: 8:30 a.m.–5 p.m.
Friday: 8 a.m.–1 p.m.
Medical Spa Hours:
Tuesday thru Thursday: 9 a.m.–5 p.m.
Outpatient Surgery Center Hours:
Monday thru Thursday: 6:30 a.m.–5 p.m.
Phone Hours:
Monday thru Thursday: 8:30 a.m.–4:30 p.m.
Friday: 8:30 a.m.–12:30 p.m.
Microneedling
Microneedling can range from $150-300 depending on the treatment area.
A full face is $300 per treatment
The latest technology in skin rejuvenation at The SPA at Southeastern Plastic Surgery, this procedure is performed with the DermaPen®. DermaPen uses microneedles to kickstart production of new collagen and elastin, resulting in a more youthful appearance. This medical spa treatment is effective for most skin types.
What Is Microneedling?
It's a procedure involving a device with extremely fine needles that produces very tiny punctures in the skin. Using serums with hyaluronic acid, growth factors and other antioxygen enhances procedure. This triggers the body to fill these microscopically small punctures by producing new collagen and elastin, which are natural proteins that keep skin elastic, plump and youthful.
3 to 6 treatments recommended for optimal results. 3 to 6 weeks apart.
Does It Hurt?
These controlled punctures are extremely small, and any discomfort is minimal and can be reduced with some topical numbing cream. Microneedling is performed in the office and there is minimal downtime after treatment. If any redness occurs immediately after microneedling, it usually subsides in 48 hours.
What Are the Benefits?
In addition to helping firm facial contours, microneedling may improve skin texture and firmness, diminish acne scarring, and reduce wrinkles and pore size. We use it in conjunction with cosmetic surgery procedures to reduce scarring and improve outcomes, too.
It is cost-effective and can be used to improve skin in conjunction with other treatments such as peels and laser or, on its own.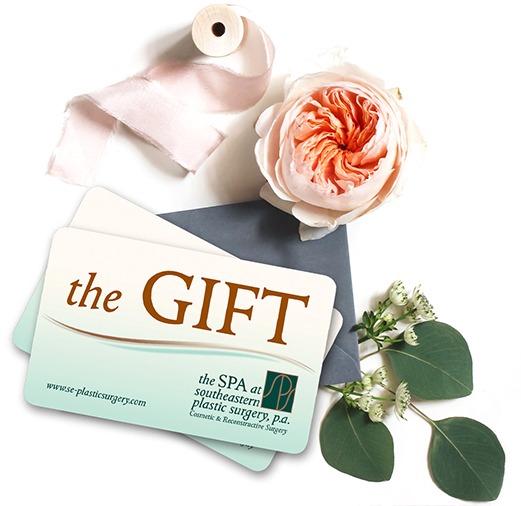 Southeastern Plastic Surgery
Gift Cards
Treat friends, family (or yourself!) to luxurious gifts and services with the Southeastern Plastic Surgery Gift Card
Purchase Now
How Long Does It Take To See Results?

Improvements in skin texture may be seen within a few weeks. The number of microneedling sessions a person needs to see significant improvement depends on individual skin condition and needs. Three to six treatments with a period of three to six weeks between treatments is usually recommended.
Is Microneedling an Effective Treatment for Acne Scars?

Microneedling does improve acne scars. Depending on the severity of the scars, several treatments are needed in order to see an improvement. Without an in-person consultation, it is not possible to say how many treatments will be needed, but it is not unusual to need 4-6 treatments in order to see an appreciable difference.
Does Microneeding Treat Surgical Scars?

A surgical scar is a type of injury to flesh caused by surgery, usually an incision, that requires the modification of all layers. Because a surgeon cannot control all the factors that determine the appearance of a scar, treatment after the surgical area has properly healed is sometimes necessary.
The challenge with surgical scars lies within hypertrophic and keloid scars and pigmentation flaws. These scars thicken over time. Therefore, scar therapy has been historically limited.
Microneedling with the Dermapen, whose unique vertical stamping and depth control, up to 2.5mm, helps alleviate the appearance of surgical scars and can be a better modality to other methods of microneedling or rollering. With surgical steel integrity, the robust nature of the automated needle tip (12 33-gauge needles) penetrate difficult scar tissue, dramatically improving appearance, texture, elasticity, size and mobility.
Microneedling for Surgical Scars

Scars have altered physiology compared to other skin conditions. Multiple microneedling treatments are recommended and may vary depending on the severity and type of surgical scar. A personal consultation will advise about the best course of action for your particular surgery scars.
There may be additional pricing for surgical scar therapy.
Are There Options to Enhance the Effectiveness of Microneedling Treatments?
All microneedling procedures include hydrolonic acid. Our aestheticians may choose to enhance the procedure and include a peel or microdermaprasion.
There will be additional pricing for additional spa services added to your microneedling procedure.
Please call Southeastern Plastic Surgery, P.A., located in Tallahassee, FL, at (850) 219-2000, contact our cosmetic coordinator, or book your appointment online today.
Back to Top