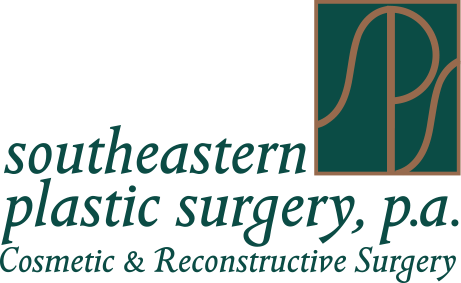 Southeastern Plastic Surgery, P.A.
2030 Fleischmann Road
Tallahassee, FL 32308
Phone: (850) 219-2000
Plastic Surgery Clinic Hours:
Monday thru Thursday: 8:30 a.m.–5 p.m.
Friday: 8 a.m.–1 p.m.
Medical Spa Hours:
Monday thru Friday: 9 a.m.–5 p.m.
Outpatient Surgery Center Hours:
Monday thru Thursday: 6:30 a.m.–5 p.m.
Phone Hours:
Monday thru Thursday: 8:30 a.m.–4:30 p.m.
Friday: 8:30 a.m.–12:30 p.m.
UPNEEQ® for Eyelids
If you are bothered by drooping eyelids, Southeastern Plastic Surgery now offers UPNEEQ®, the only FDA-approved nonsurgical treatment designed to lift and tighten the upper eyelids. Men and women in Tallahassee, Destin, Dothan, and surrounding cities can now treat their sagging eyelids without surgery!
Who Is a Candidate for UPNEEQ?
UPNEEQ is an ideal treatment for men and women of all ages who want to lift and tighten their upper eyelids. Whether you were born with sagging eyelids, or they have changed as you've aged, UPNEEQ eye drops can improve the appearance of your eyes by lifting your upper eyelids to help you appear more awake, improve symmetry between the eyes, and open up your eyes to make you look more youthful.
Candidates for UPNEEQ include:
People in good overall health.
Men and women with moderate to severe sagging of the upper eyelids.
Are seeking a nonsurgical treatment to improve the appearance of the upper eyelids.
UPNEEQ prescription eye drops help improve the aesthetic appearance of the eyes as well as functionality for those affected by drooping eyelids. There are a few contraindications such as uncontrolled hypertension, glaucoma, pregnant or nursing.
How Does UPNEEQ Work?
UPNEEQ is a prescription eye drop that works to lift the upper eyelids. All you do is apply 1-2 drops of UPNEEQ to each eye per day. In clinical trials, most patients saw an improvement in the appearance of their upper eyelids in as little as 10 minutes, but typically by 2 hours.
You administer the drops at home once daily. UPNEEQ drops come in a single-use vial with enough solution to administer 1-2 drops to each eye. Using the dropper, you administer the drops, then your upper eyelids will start to lift over the course of the next 2 hours and last 10-14 hours.
If you wear contact lenses, we recommend you remove your contacts before applying UPNEEQ then wait at least 15 minutes after applying UPNEEQ eye drops before inserting your contact lenses.
Please call Southeastern Plastic Surgery, P.A., located in Tallahassee, FL at (850) 219-2000, or book your appointment online to see if UPNEEQ is right for you.
Back to Top